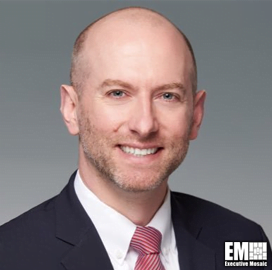 Executive Profile: Bradford Powell, Cubic's VP, GM for C2ISR Solutions
Bradford Powell serves as Cubic Mission Solutions' vice president and general manager for C2ISR solutions, roles he has held for nearly two years.
He supports the Department of Defense's and Intelligence Community's needs for command and control solutions based on full-motion video, wide-area imagery and other emerging technologies. 
Powell also served as the company's vice president for corporate development until August 2018, when he assumed his current post, according to his LinkedIn profile.
Before he joined Cubic in April 2018, Powell served as Northrop Grumman's operating unit director. He was a general manager responsible for leading multiple program managers, capture managers and their respective teams.
Powell also served as the general manager for the Northrop Grumman Mission Systems Arabia joint venture in Saudi Arabia. In the said role, he led the delivery of physical security and command and control systems for oil and gas projects across the nation.
Before joining Northrop as a capture manager in January 2008, Powell served as a program manager at MELE Associates. He was a capture manager and program manager for the $19M Air Force Multi-Mission Payload Program.
Powell earned a bachelor's degree in finance from the University of Iowa and a master's degree in business administration from the University of Chicago. 
He served in the Air Force for over four years as an acquisition manager. Powell is credited with initiating the Battlefield Airborne Communications Node program and serving as a service representative for the Multifunctional Information Distribution System program.
The Air Force honored him with a Commendation Medal, Achievement Medal and a Global War on Terrorism Service Medal.
Category: Executive Profiles
Tags: Bradford Powell C2ISR Solutions Command and Control Intelligence Surveillance and Reconnaissance Cubic Executive Profiles finance general manager LinkedIn MBA Northrop Grumman U.S. Air Force University of Chicago University of Iowa vice president