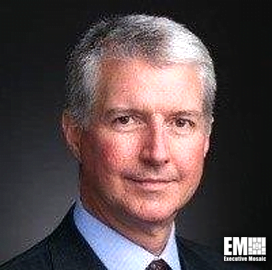 Executive Profile: Brian Roach, SAP SVP, Managing Director of Regulated Industries
Brian Roach is the senior vice president and managing director of regulated industries at SAP, a software company based in Baden-Wuerttemberg in Germany that specializes in business intelligence, procurement, innovation, analytics, reporting and dashboarding. 
Since taking on the role in October 2015, Roach has been responsible for the company's regulated industries practice in the U.S. for SAP North America, engaging clients in the federal, state and local government, as well as the higher education, aerospace and defense, healthcare, and utilities industries.
Roach is a 20-year computer software industry veteran with expertise in customer service, sales operations, sales management and social media, according to his LinkedIn profile. 
Currently, Roach also serves as a board member at the North Virginia Technology Council.
The executive joined SAP after serving over six years as a vice president for NA federal at Juniper Networks. In the said role, Roach was in charge of the company's national government business unit, leading efforts to sell and deliver high-performance networking and security systems to U.S. government agencies.  
He also spent more than 10 years at Microsoft, where he served as the general manager for Department of Defense sales and expanded the company's healthcare, treasury and military lines of business.  
Earlier in his career, Roach worked for Lockheed Martin and Unisys. 
He earned his bachelor's degree in science, electrical engineering, electrical and electronics engineering from Duke University. He also completed his master's degree in science, technology management, business administration and management from the University of Maryland.
Category: Executive Profiles
Tags: Brian Roach Executive Profiles Juniper Networks LinkedIn Managing Director Microsoft Senior Vice President U.S. Regulated Industries