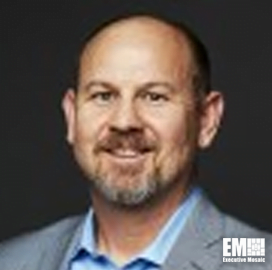 Executive Profile: Dan Wilbricht, Ivanti's VP of American Public Sector Sales
Dan Wilbricht is the vice president of Ivanti's public sector sales in the Americas, responsible for information technology customers within the federal, state, local and education markets. Wilbricht helps Ivanti's customers keep up with market demands and comply with regulations, in addition to reducing costs for the company, according to his LinkedIn profile.
Wilbricht brought over 15 years of government sales experience into his position upon his recruitment in April 2019. Before joining Ivanti, Wilbricht spent four years as a senior director of federal business at LogRythm, a global provider of security intelligence and analytics.
He also served in Dell as a senior director for the National Security Agency and the Department of Defense. Some of his other prior roles include director of intelligence programs at Red Hat, director of federal programs at Appistry and federal sales manager at Autonomy.
Wilbricht began his career in sales with companies such as Sterling and Stellent. He earned a bachelor's degree in psychology from Virginia Polytechnic Institute and State University.
According to Ivanti's website, Wilbricht is also actively involved in professional organizations such as the Armed Forces Communications and Electronics Association. 
Category: Executive Profiles
Tags: AFCEA Appistry Autonomy BA compliance Dan Wilbricht Dell DoD education Executive Profiles federal federal business IT Ivanti LinkedIn local LogRhythm market demands NSA psychology Public Sector Sales Red Hat sales state Stellent Sterling vice president Virginia Tech Washington Executive