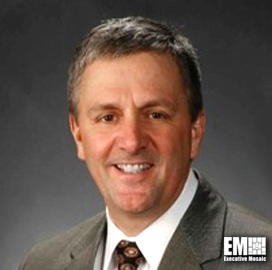 Executive Profile: Douglas Dreyer, Parsons' EVP of US Business Development
Douglas Dreyer serves as Parsons' executive vice president of business development in the United States. He leverages over 35 years of experience in the aerospace and defense industry.
Dreyer has served government and commercial customers across the sectors of intelligence, cybersecurity, space, electrical utility, telecommunications and health care.
Before he joined Parsons in March 2017, Dreyer served as a senior vice president at Vencore. He was responsible for creating solutions for health care, utilities and commercial space clients, according to his LinkedIn profile.
Dreyer also served as Parsons' SVP of advanced solutions and SVP of marketing and business development. He is credited with winning 38 contract proposals worth $3.1B.
He began his career as a systems engineer at General Electric, where he spent six years. In 1991, Dreyer moved on to serve as a project manager at Martin Marietta.
Dreyer also served in Lockheed Martin as vice president of business development before the company spun out Vencore in 2010. He spent 14 years in the role, responsible for capture operations and market development.
In the said role, he managed projects and programs to deliver engineering and architecture services to the government. 
Dreyer earned a bachelor's degree in mechanical engineering from Penn State University and a master's degree in mechanical engineering and systems theory from Drexel University.
Category: Executive Profiles
Tags: Douglas Dreyer Executive Profiles Executive Vice President General Electric LinkedIn Lockheed Martin Marietta Parsons Penn State University Vencore