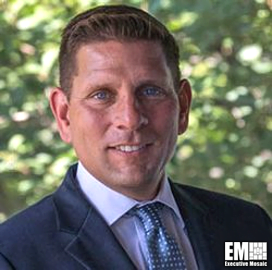 Executive Profile: Eric Trexler, Forcepoint's VP for Global Governments, Critical Infrastructure Sales
Eric Trexler joined Forcepoint in January 2018 as vice president for global governments and critical infrastructure sales.
In the said role, Trexler is responsible for all domestic and international sales efforts for the two business segments, including driving new customer and partner relationships around cross-domain and insider threat, as well as presenting intelligent security solutions with cloud security, network security and data and insider threat security business partners.
Trexler is a 21-year industry veteran specializing in pioneering and implementing strategic enterprise-class software, hardware and service solutions in government and commercial environments, according to his LinkedIn profile. 
Prior to joining Forcepoint, he served as McAfee's executive director for civilian and national security programs. The role put him at the forefront of customer sales and operations across civilian, national security, and intelligence agencies. In his nearly eight years of service at McAfee, he was also named as regional director of intelligence programs, wherein he contributed towards stabilizing and rebuilding a team of sales account managers for the company's intelligence team.
He also dedicated eight years of his career working for Dell EMC. While at the said company,  Trexler was appointed as a software account manager, account manager, client solution lead and senior system engineer.
Earlier in his career, he was an account manager for Sybase and a product specialist for Micros Systems. 
Trexler entered the private sector after four years of service in the Army, where he provided oversight to everyday activities of six individuals and equipment worth over $500K. From July 1991 to August 1995, he served as an airborne ranger, communications specialist and infantry team leader. 
He completed his bachelor's degree in marketing and a master of business administration in corporate strategy from the University of Maryland.
Category: Executive Profiles
Tags: EMC Eric Trexler Executive Profiles Forcepoint Global Governments and Critical Infrastructure LinkedIn McAfee sales Salesforce University of Maryland Vice President of Sales