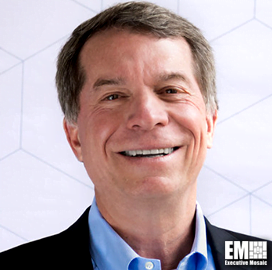 Executive Profile: George Wilson, ECS President
George Wilson is the president of ECS, an information technology and services company headquartered in Fairfax, Virginia, specializing in cybersecurity, cloud, artificial intelligence, machine learning, application and IT modernization, science and engineering.
In his current position, Wilson is responsible for leading a group of over 2.7K innovators to help customers across the government and industry in leveraging technology and bringing new approaches to cloud deployments and digital modernization efforts. 
Wilson also leads initiatives aimed at using AI/ML to assist first responders in humanitarian and disaster recovery efforts, according to his LinkedIn profile. 
As a six-year executive at ECS, the 2020 Wash100 winner held other leadership roles, namely CEO and chief strategy officer. In the previous roles, Wilson worked in concert with the executive team to establish a vision to position ECS as a consistent advanced technical solutions provider in the future. 
Prior to joining ECS in 2014, Wilson served on the board of directors of Brain Injury Services, an organization dedicated to building the skills and confidence of people with brain injuries to enable them to lead productive lives.
Wilson started his career in the private sector at Stanley, where he worked for 21 years as executive vice president and VP for corporate at development. During his tenure, he contributed to the company's expansion to 6K employees and over $900M in annual revenues. 
The executive is a former lieutenant for the U.S. Navy. His two-year service included working in a shipyard building USS Albuquerque and integrating Tomahawk cruise missiles into submarines. 
He earned a bachelor's degree in electrical engineering from the U.S. Naval Academy and a master of business administration in innovation from George Washington University. 
Category: Executive Profiles
Tags: Brain Injury Services ECS Executive Profiles George Wilson LinkedIn President Stanley U.S. Navy Wash100