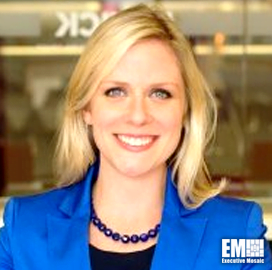 Executive Profile: Holly Holt, Day & Zimmermann's Communications, Marketing Director for Government Services
Holly Holt serves as Day & Zimmermann's director of communications and marketing for the company's government services division. 
She develops and executes communication and marketing strategies in support of company leaders and over 5K global employees. Her other duties include website content development and management and media program development.
Holt has nearly two decades of experience in marketing, media relations, communications, media coaching, television, broadcast production, crisis management, international public relations, event management and conference management, according to her LinkedIn profile. 
Before she joined Day & Zimmermann in June 2014, Holt served as Levick Strategic Communications' vice president of corporate communications. 
She led communication initiatives in the sectors for defense, aerospace, energy, metals and mining, oil and gas and technology, among others. 
Holt briefly served as an account manager and a planning and media strategist at The Neibart Group, where she managed multi-asset portfolios, investments and implementation services collectively worth $163B.
For three years, she worked at BMO Capital Markets as a media relations manager and a marketing and media coordinator.
Her other past roles include client and candidate services staff at The Highbury Group, marketing assistant at Entercom Radio, development and marketing assistant at National Public Radio and PR firm director at PRSSA.
Holt earned a degree in public relations from New York University and a bachelor's degree in communications and PR from the University of Washington.
She undertook an internship program at Most Advertising in Florence, Italy. Her duty was to translate English and Italian publications.
Category: Executive Profiles
Tags: BMO Capital Markets communications Day & Zimmermann Day & Zimmermann Government Services Director Entercom Radio Executive Profiles Holly Holt Levick Strategic LinkedIn marketing Most Advertising National Public Radio New York University PRSSA The Neibart Group University of Washington