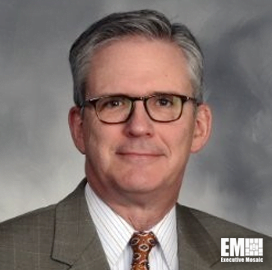 Executive Profile: Jim Reagan, Leidos EVP, CFO
Jim Reagan joined Leidos in July 2015 and has since served as its executive vice president and chief financial officer. He is responsible for the company's financial activities, covering accounting and financial reporting, treasury, tax, planning and analysis and investor relations. 
Reagan has demonstrated his financial expertise serving large, publicly held companies, according to his LinkedIn profile.
The executive was appointed at Leidos after a two-year term as senior vice president and CFO at Vencore, an information solutions and engineering and analysis services provider to the U.S. intelligence community, the Department of Defense, federal and civilian agencies. 
He also held executive positions in Vangent and PAE, where he worked as SVP and CFO. The industry veteran was also appointed as EVP and CFO for Deltek, Aspect Communications and American Management Systems. He also served as VP of operations finance at Nextel.
Earlier in his career, Reagan was named as executive director of finance at MCI. 
He earned his bachelor's degree in business administration from the College of William and Mary in Williamsburg in Virginia and a master's degree in business administration from Loyola College in Baltimore, Maryland. 
Category: Executive Profiles
Tags: Chief Financial Officer Deltek Executive Profiles Executive Vice President Jim Reagan Leidos LinkedIn Vangent Vencore