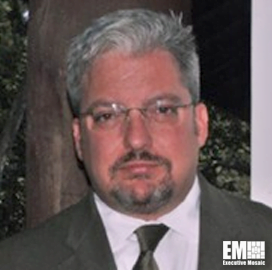 Executive Profile: Joe Mayo, AAR's SVP of Defense Programs BD
Joe Mayo is the senior vice president of defense programs business development at AAR, an aviation company he has served in for eight years. He is responsible for overseeing the company's business across multiple divisions, including complete logistics support; AAR Airlift; supply chain; and maintenance, repair and operations. Mayo previously served as the company's SVP of global business development and as its SVP of defense business development, according to his LinkedIn profile.
Before he joined AAR in February 2012, Mayo served as the vice president of KS International, a vehicle supply company where he led the merger of two departments. Mayo began his professional career as a public speaker and market consultant at various organizations.
He moved on to serve in a range of industries at companies such as MarchFirst, Health Integrated and Triple Canopy. In 2003, the International Stability Operations Association recruited him as an executive board member. He also served as director of State Department and U.N. programs at Sterling, where he was reportedly tasked to expand the company's reach into new markets. 
Mayo earned a master's degree in business administration from the Middlebury Institute of International Studies at Monterey and bachelor's degrees in computer science and Russian studies from the Evergreen State College.  
Category: Executive Profiles
Tags: AAR AAR Airlift business development computer science consultant Defense Programs Director Evergreen State College executive board Executive Profiles Health Integrated ISOA Joe Mayo KS International LCS LinkedIn MarchFirst MBA Middlebury Institute of International Studies at Monterey MLO multiple divisions public speaker Russian studies Senior Vice President Sterling supply chain Triple Canopy