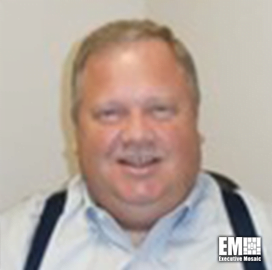 Executive Profile: John Lee, Carasoft's VP for Cloud Solutions
John Lee serves as Carahsoft Technology's vice president for cloud solutions, a role he has held for over nine years. He leverages more than 30 years of experience in the information technology industry.
He is responsible for growing a licensing model for potential cloud service providers, system integrators and government agencies. His licensing scope includes VMware, Adobe, EMC, Symantec and Red Hat.
Before he joined Carahsoft in April 2011, Lee served as a senior vice president at FedBid, where he contributed to the creation of a reverse-auction marketplace for billions of dollars worth of goods and services, according to his LinkedIn profile.  
He held several roles related to the delivery and performance of FedBid's reverse-auction services. His responsibilities included directing personnel and corporate resources to support government agencies, sellers, end-users and online procurement activities.
FedBid marketplace users include the departments of the Army, Commerce, Defense, Health and Human Services, Homeland Security, Interior, Justice, Labor, State, Transportation, Treasury and Veterans Affairs.
Lee also served as NIC Commerce's vice president of strategic partnerships. He was responsible for the company's strategic banking relationship with Citibank and Bank of America. 
For three years, Lee served as a senior partner and as the public sector vice president at Electric Press. He oversaw product definition, business development, sales and operations.
His other previous roles include managing director at Lee Consulting Group, director of electronic commerce at GTSI, director of IT operations at Falcon Microsystems and data analyst/application programmer at CACI.
Category: Executive Profiles
Tags: Carahsoft Cloud Solutions Executive Profiles Falcon Microsystems FedBid John Lee LinkedIn NIC Commerce vice president