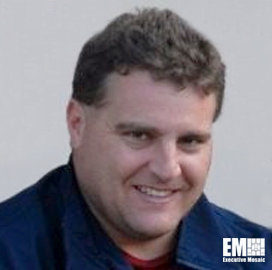 Executive Profile: John Little, Director of Federal Business Development at Fortinet
John Little is the director of federal business development at Fortinet, a computer and network security company based in Sunnyvale, California.
Since taking on the role in January 2015, Little has been leading Fortinet's cybersecurity capture effort with the Defense Information Systems Agency, the U.S. Air Force, the Army and the intelligence community. 
In his current role, Little has also defined and executed the company's go-to federal market win strategy and formulated marketing campaigns targeting the federal cybersecurity market, according to his LinkedIn profile. 
His responsibilities also extend to cultivating partnerships with lobbying firms on Capitol Hill and facilitating working relationships with key system integrators working with the Department of Defense, IC and the Department of Homeland Security.
The executive joined Fortinet after a three-year stint as director of federal business development and program management at Animetrics. In the said role, Little was in charge of new business and business development strategy in the federal channel. The role also required Little to foster the company's existing relationships at the federal level.
Previously, he also served as a consultant at Atlas Devices, where he was responsible for sales, marketing and capture strategy for the Powered Rope Ascender product line. 
In addition, he worked for iRobot as international business development manager for the Asia-Pacific region, South America and Israel.
Little earned his bachelor's degree in logistics and transportation from Northeastern University and did his MBA coursework in international business at New Hampshire College Graduate School of Business.
Category: Executive Profiles
Tags: Animetrics Director Federal Business Development Executive Profiles Fortinet iRobot John Little LinkedIn Massachusetts Institute of Technology