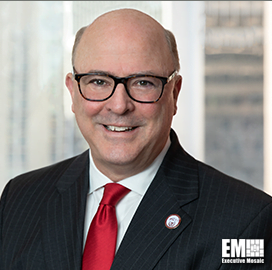 Executive Profile: Michael Niggel, ACT I's CEO
Michael Niggel has been serving as Advanced Concepts and Technologies International's CEO for nearly 12 years. He is responsible for setting the company's strategic direction, leading its growth initiatives, delivering all its programs and guiding its value and governance.
Niggel is credited with growing ACT I's achievements in the sectors for total program/acquisition management, intelligence, cyber, security and foreign military sales solutions. 
He leverages over 35 years of experience in providing acquisition, program and financial management services, in addition to large-scale contract negotiations support. 
Throughout its two decades of existence, ACT I  has served customers from the Intelligence Community, foreign partner nations and the departments of Defense and Homeland Security, the company said. 
Niggel served as the company's managing director for over a decade before he assumed his current role in June 2008.
Before he joined the ACT I in January 1998, Niggel worked as SAIC's vice president and operations manager for technical and business solutions operations, supporting the Office of the Secretary of Defense.
He managed requirements for major DOD acquisition programs for missiles, defense, space control and forces, tactical aircraft and others. 
Niggel earned a master's degree in finance and policy analysis from Indiana University Bloomington and a bachelor's degree in political science and history from Hendrix College.
Category: Executive Profiles
Tags: ACT I Advanced Concepts and Technologies International Chief Executive Officer DHS DoD Executive Profiles Intelligence Community LinkedIn Michael Niggel SAIC