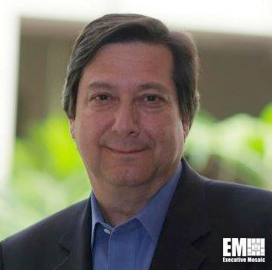 Executive Profile: Neil Albert, NFA Consulting President, CEO
Neil Albert is the president and chief executive officer of NFA Consulting, a company that provides advice and support to government and industry service providers. 
He is a veteran in the business and government consulting field, with over 38 years of experience in working, managing and leading multiple government and industry service support organizations in the following areas: strategic planning, program management, cost/schedule analysis, project performance measurement, acquisition management, and risk assessment.
Albert joined NFA Consulting after his term as CEO of MCR, where he led the company's strategic vision and aligned corporate activities with business development, senior leaders and staff, NFA Consulting said. 
While at MCR, Albert was in charge of improving his clients' marketplace intelligence and federal agency capabilities and offerings. He also directed and managed the corporate operations, including the operations of MCR's three wholly owned subsidiaries.
Outside of the private sector, the executive has been appointed as a leader of the National Defense Industrial Association, where he currently serves as an ongoing member of its Integrated Program Management division board of directors. 
In addition, Albert is a two-time winner of the "Defense Award for Exceptional Public Service," which is the highest award a private citizen can receive from the Department of Defense.
Category: Executive Profiles
Tags: AT&T CEO Executive Profiles MCR Neil Albert NFA Consulting President strategic planning