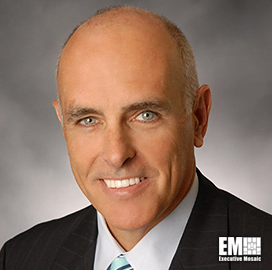 Executive Profile: Paul Smith, SVP, GM of Public Sector at Red Hat
Paul Smith is the senior vice president and general manager of the public sector for Red Hat, a North Carolina-based computer software company specializing in cloud computing, hybrid cloud management, Linux, open source, virtualization, storage, middleware and mobile.
In the said role, Smith helped the company transition from its start-up phase to now having a robust tier 2 channel and partner distribution model, a system integration business development team, as well as marketing, sales, services and sales engineering teams consisting of over 400 associates. For over 15 years, Smith has focused on the company's sales, marketing, consulting, channels, and strategic planning, according to his LinkedIn profile. 
At present, the three-time Wash100 winner also serves as a member of Amida Technology Solutions' board of directors. 
The executive joined Red Hat after a five-year tenure at Veritas, where he served as vice president of government operations. While at Veritas, Smith drove the government operations unit's growth, making it the fastest-growing vertical within the company.
Previously, Smith also served two years as Netscape Communications' national director of state, local and education sales. He was also an eight-year regional sales manager for Oracle, where he was responsible for sales in the areas of public sector, aerospace and defense. Earlier in his career, Smith also worked for Unisys as an area sales manager.
He earned his bachelor's degree in business administration from Loyola University Maryland. 
Category: Executive Profiles
Tags: Executive Profiles general manager LinkedIn Netscape Communication Paul Smith public sector Red Hat Senior Vice President VERITAS