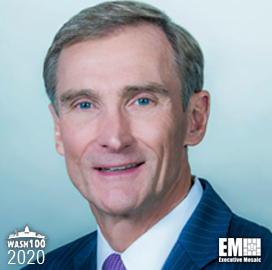 Executive Profile: Roger Krone, Leidos' Chairman, CEO
Roger Krone, a 2020 Wash100 winner, serves as Leidos' chairman and CEO, leveraging over 40 years of experience as an aerospace industry leader. He is credited with growing Leidos through the acquisition of Lockheed Martin's information systems and global solutions business.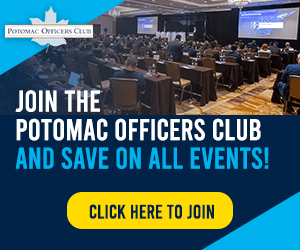 Before he joined Leidos as CEO in July 2014, Krone served as Boeing's president of network space systems. He oversaw projects such as the Space Launch System and CST-100 spacecraft.
Krone spent 22 years in the role, leading Boeing's Army systems division, which was responsible for military aircraft programs, according to his LinkedIn profile. 
He served as the vice president and treasurer of McDonnell Douglas during its $13.3B merger with Boeing. Krone oversaw all aspects of financial planning, treasury operations, investor relations insurance and risk management and pension fund management.
For 14 years, Krone worked at General Dynamics in roles related to program management, engineering and finance.
He earned a master's degree in business administration from Harvard University, a bachelor's degree in aerospace engineering from the Georgia Institute of Technology and a master's degree in aerospace from the University of Texas at Arlington.
The licensed commercial pilot and certified public accountant is a fellow of the American Institute of Aeronautics and Astronautics and of the Royal Aeronautical Society in the United Kingdom.
He is a member of the Georgia Tech Foundation Board of Trustees, WETA Public Television and Radio in Washington board, the Greater Washington Urban League chapter board, the Business Roundtable and the Aircraft Owners, the Pilots Association Foundation's board of advisors and the Aerospace Industries Association's executive committee.
Category: Executive Profiles
Tags: Boeing chairman Chief Executive Officer defense Executive Profiles General Dynamics Homeland Security intelligence Leidos LinkedIn Roger Krone