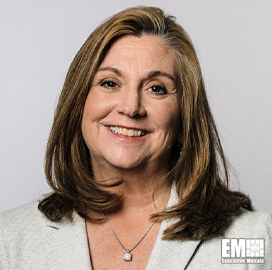 Executive Profile: Tammy Kness, GDIT VP of Human Resources, Communications
Tammy Kness is the vice president of human resources and communications at General Dynamics Information Technology, where she has worked for nearly 17 years. In this role, Kness is responsible for all matters concerning people management and development, talent acquisition, benefits, compensation, global mobility, diversity and inclusion, corporate giving, employee engagement and internal communications. 
Prior to her current role, Kness was the vice president of operations and solutions engineering for the health and civilian solutions division, where she was in charge of contracts, subcontracts, risk management, data privacy, strategic planning and execution efforts across the portfolio, according to her LinkedIn profile. 
Kness joined GDIT after a nine-year term as director of large account practice at SYSCOM, a company specializing in IT service management, IT security, IT infrastructure and digitalization.
Earlier in her career, she worked as a software engineer for RBC and Keane. 
Kness graduated from the University of Maryland with a bachelor's degree in computer science with a concentration in economics.
Category: Executive Profiles
Tags: Executive Profiles General Dynamics Human Resources Keane LinkedIn Marketing and Communications SYSCOM Tammy Kness vice president