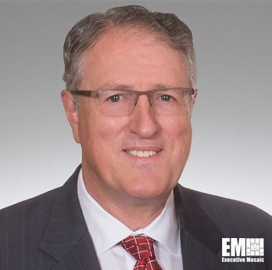 Executive Profile: Tim Lamb, President of Chenega's Security Strategic Business Unit
Tim Lamb joined Chenega in October 2017 as the president of its security strategic business unit.
In the said role, Lamb provides oversight to multiple complementary companies that offer security and protective services to customers in the U.S. and overseas. 
The executive helps the business unit increase shareholder value through law enforcement and protective security services, firefighters and emergency medical services, canine operations, special weapons teams, nationally certified training academies, electronic security systems planning and integration, and security product sales, according to his LinkedIn profile. 
Most recently, Lamb was the president of Chenega's subsidiary, Chenega Infinity. For over two years, the executive led the subsidiary in capturing business opportunities and delivering a wide spectrum of security services to the federal and private sectors within the U.S. and abroad.
He also spent four years as the president of another Chenega subsidiary, Chenega Security and Support Solutions. Over a two-year period during his tenure, CS3 was able to build over $248M in new business for our shareholders.
Additionally, he served as the vice president of international programs for Chenega Security and Protection Services. While at CSPS, Lamb managed contracts in support of the Missile Defense Agency and Space and Missile Defense Command in northern Japan, Hawaii and Alaska. 
Prior to joining Chenega, Lamb was appointed as an assistant commandant of the Army Military Police School, where he led the development and implementation of training, doctrine, equipment, and leadership products for the Army Military Police Corps. 
Lamb earned both his bachelor's and master's degrees in criminal justice from the University of Nebraska. He also attended the FBI National Academy and the U.S. Army War College.
Category: Executive Profiles
Tags: Chenega Corporation Executive Profiles LinkedIn President Security Strategic Business Unit Tim Lamb U.S. Army Military Police School