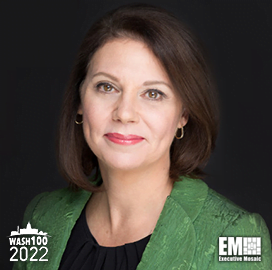 Clara Conti
VP, GM Public Sector
Red Hat
Executive Spotlight: Clara Conti, VP & GM of Red Hat Public Sector
Clara Conti, vice president and general manager of Red Hat's public sector business and 2022 Wash100 Award winner, recently spoke with the Potomac Officers Club in an exclusive Executive Spotlight interview to share her unique insights, expert advice and thoughts on creating impact across the federal landscape and in the government contracting community. Conti, who joined Red Hat in October 2021, entered the technology industry more than 20 years ago when she founded Aurora Enterprise Solutions, a cybersecurity software company that was later sold to Ubizen. In this interview, Conti speaks about her journey in the GovCon sector and the tenets of her leadership style that have driven her success throughout her career.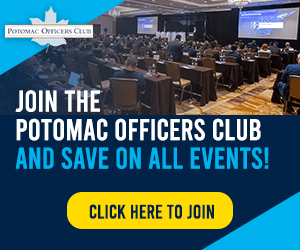 When did you decide to pursue a career in the federal landscape and what were the key tasks that you wanted to complete? Any bigger goals you still want to accomplish?
"Many years ago, I was working as a consultant on the B-1B long-range bomber program at a company called Eton Corporation, which was based in New York. I would often fly down to the D.C. area to work with the government on big proposals for that program. I remember driving down the toll road and seeing all the growth happening right in front of my eyes. Imagine seeing places like the Center for Innovative Technology building being created as you're driving by—that's what I was looking at. It was thrilling, and I knew I wanted to be part of it.
Around that time, one of my customers pointed out that I was bringing a great deal of money into my group, and I wasn't even in business development. That person convinced me to start my own D.C.-based company. I sold that company in 1999, but by then I was hooked on the industry and the idea of being of service to the federal government.
Running my business provided a taste of what it is like to channel my passion, purpose and perseverance toward a results-oriented business model. The opportunity to fuel this passion with the United States government as a customer affords me the chance to energize my fervor for serving a greater good: the overarching mission of our country.
Today, this still motivates me and inspires me to 'make a difference' and leave a lasting impression.
Even though I'm not a public-sector employee, I feel the same passion and excitement in my role as VP and general manager of Public Sector at Red Hat. I don't have to be a federal employee or wear a uniform to contribute to the mission. The work I do impacts people in the U.S. and around the world. I want to leverage my position to keep making that impact."
What do you believe are your core strengths as a leader and what lessons taught you the most about driving success?
"I've always had a leadership style that tracks very nicely with Red Hat's culture. I believe strongly in the concept of an open organization, where teams and individuals openly collaborate with each other, engage in transparent dialogue and encourage participatory information sharing.
I want to create a welcoming environment where everyone feels safe and part of a team, yet also an environment where everyone continuously challenges themselves to be the best they can be. We've done that at Red Hat by creating a place where diversity reigns supreme in both the workforce and the ideas employees share with each other.
I write about these concepts every month on my LinkedIn blog. It's a project I started a couple of years ago, and it's provided me with a great outlet to express my thoughts on culture, management, and more. Over the years, I've interviewed other executives and authors while giving my own opinions on the type of leadership style that drives success. Sharing my experiences, lessons learned and insights will hopefully resonate with my audience and serve to inspire, motivate, and inform."
Who are the executives that have inspired you the most over the course of your career?
"I've actually given this question a lot of thought over the past few months. The passing of Senator Bob Dole led me to consider the people who've inspired me throughout my career. Although I didn't know Senator Dole personally, his death hit me because I always really admired his commitment to leadership and service to our country.
That got me thinking about other people who did have a direct impact on my career and influenced me over the years, especially those who are no longer with us. People like Greg Pellegrino, who was a principal in Deloitte's public sector business. Greg was a huge supporter of mine. I worked with Greg on the Department of Homeland Security Business Council and learned a lot from watching him. In particular, I really admired his intellect and ability to build consensus among different stakeholders. Greg encouraged me to pursue my career in the public sector, especially government contracting. His death was a great loss to me personally and to the public sector.
It's hard to gauge the significance of someone in our life in real time. But, I recognize there are a lot of people who have encouraged and opened doors for me and have been very generous with their time and mentorship. I'm very grateful for all of them."
How would you advise someone entering our industry to build their resume and advance their careers to be in the best position in the years to come?
"Our industry is very relationship-centric. Trust is the key. It can be lost in a New York minute while taking years to foster. So, it's important to take the time to build business relationships, not solely for a sale, but also to cultivate meaningful and sustainable partnerships over time.
Industry organizations and networking groups offer great opportunities to get to know others within both the private and public sectors. Getting to 'know' people humanizes who we are as individuals. That's why I place a premium on connecting with people first and foremost. The amount you participate in conversations with people and groups will directly impact the success of your career.
I do not subscribe to 'catching lightning in a bottle' or 'getting lucky.' The effort you put in will reflect the true measure of your success.
That success won't necessarily happen overnight. This is something that everyone needs to understand, particularly women entering our field. There are a lot of women who enter the technology industry and drop out before they even have a chance to really build their careers.
My advice is to keep coming onto the field—and stick with it! Rough patches will come, and they will challenge you. Ride them out. Follow through. Keep building those relationships. And be patient. Because perseverance will be noticed, and humility, curiosity and authenticity are innate and cannot be masqueraded. Keep in mind your customers deserve the best you have to offer, and you will be successful."
Category: Member News
Tags: Clara Conti executive spotlight govcon Potomac Officers Club Red Hat