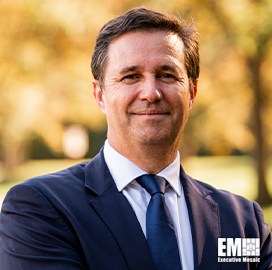 Didier Cormary
Executive Officer
Airbus U.S.
Executive Spotlight: Didier Cormary, Executive Officer, Head of Corporate Strategy & C4ISR, Airbus U.S. Space & Defense
Throughout his over two decades with Airbus, Didier Cormary has served in numerous leadership roles across the globe. Informed by his experience managing government contracts in multiple countries, Cormary now guides Airbus U.S. Space & Defense's efforts to support the U.S. government as head of corporate strategy and C4ISR.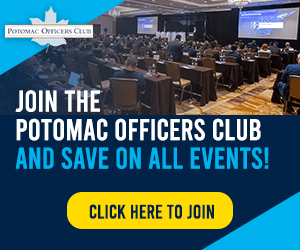 Cormary recently participated in an interview with the Potomac Officers Club, in which he discussed his core values, his most notable achievements and the influence his international experience has had on his career.
Read the full Executive Spotlight interview below:
What can you tell us about your background and how you've been able to adapt to the ever-changing challenges of the federal landscape over the course of your career?
I've been fortunate to see not only how the U.S. government contracting world works, but also how it works in other countries such as Brazil, France and Singapore, where earlier in my career, I managed billion-dollar (USD) government contracts. That insight has helped me to bring best practices to bear no matter where I am working. I'm pleased to see the federal landscape here evolving to be more inclusive of industry insight through efforts like industry days and incorporating industry lessons learned into new acquisition officer training at the Defense Acquisition University.
If your career came to an end tomorrow, what would you say have been the most significant accomplishments of your career? Where do you feel you made the most impact?  
I'm very proud of my work on the UH-72 Lakota helicopter program. That was my first big win at Airbus in the government contracting space, and today, every aviator in the U.S. Army learns to fly in a Lakota. More recently, I joined Airbus U.S. Space & Defense at the ground level, when we established this company just before COVID-19 upended everything. It was challenging to build a new team and launch two new lines of business around Zephyr, our High-Altitude Pseudo Satellite, and our space-based Optical Communication Terminals while working through all the nuances of the pandemic work environment. Despite the challenges, we've been extremely successful, demonstrating explosive growth with a four-year compound annual growth rate of 145 percent. These experiences have taught me how critical persistence and resilience can be, and I'm excited for our company's future.
How would you describe your management style and core values towards building a winning culture?
Working in different countries has really driven home for me the importance of diversity and the positive impact that a company culture which values inclusion of different viewpoints has on a company's bottom line. I work to foster this culture in my teams by setting a clear vision, being an active listener and mentoring both new hires and long-time employees. Most of all, I seek to teach people to be resilient, because we're going to face adversity, either professionally by not winning a contract or getting a promotion, or in our personal lives. It's how you are able to work through these challenges that will make you successful in the long run, both at work and in life.
If you were given free rein to enact changes in the federal landscape, what are the first three changes you would implement and why? 
I think it is critical that the federal government walks the talk on companies with Special Security Agreements. The government is rightfully proud of the network of allies and partners who share similar visions as the U.S., and it is imperative to ensure that government contracting decisions consider the full range of product offerings, including those from companies based in allied and partner nations. There is so much potential for excellent products at extremely competitive prices offered by SSAs that ultimately benefit the American taxpayer, and the U.S. has many opportunities to take advantage of the services and products these companies provide. Contracting decisions that allow for SSA participation are a win-win and will allow the warfighter access to an additional suite of exceptional offerings.
Part of our job is to ensure our defense customer truly understands the SSA process and the benefits of inclusionary contracting language. SSA companies are bound to work in the best interest of the U.S., have U.S.-majority boards and have strict processes and procedures in place to ensure foreign ownership, control and influence concerns are fully mitigated. As an American taxpayer myself, I love to see policy decisions that include companies with competitive quality and pricing that will provide the best product for America – especially with regard to products that are made in America.
Category: Member News
Tags: Airbus Airbus U.S. Space & Defense Didier Cormary executive spotlight govcon Potomac Officers Club