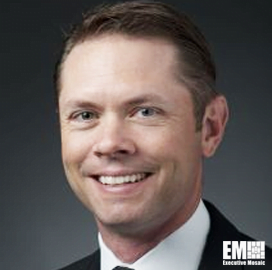 Grant Hagen
President of Cyber, Electronic Warfare and Space
HII Mission Technologies Division
Executive Spotlight: Grant Hagen, President of Cyber, Electronic Warfare and Space for HII's Mission Technologies Division
Grant Hagen, president of cyber, electronic warfare and space at HII's Mission Technologies division, recently sat down for an Executive Spotlight interview with the Potomac Officers Club to talk about his strategy for success and the high-growth areas dominating the market today. Hagen, a certified Project Management Professional, has previously spent time at government contractors including Northrop Grumman, Raytheon and Newport News Shipbuilding over his 25-year career thus far.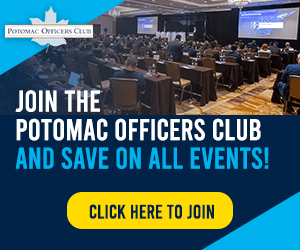 What do you believe are your core strengths as a leader and what lessons taught you the most about driving success? 
"As a leader, I focus on four key attributes to help drive success. First, I believe it is important to make timely decisions, and if needed, adjust on execution. Second, I strive for open communications and have an open door policy with my team. I encourage vigorous discussion and push the team to get straight to the point, focusing on issues that matter versus those that distract from what needs to be accomplished. Third, I expect my team to elevate critical news quickly so we can address and mitigate. Finally, I let employees know what is expected, provide them the authority to execute and hold them accountable for results."
What are the core values that you believe are essential to build a great team and establish a foundation to drive success in such a competitive industry? 
"Building a winning team requires open and honest communication and transparency across the organization. HII has to attract the best talent, so we focus on providing challenging work, an excellent working atmosphere and competitive benefits. Lastly, to succeed and grow, HII concentrates on understanding our customers' needs, our competitors' offerings and our discriminators. All of those factors go into developing our strategy that we use to drive our execution."
How would you advise someone entering our industry to build their resume and advance their careers to be in the best position in the years to come?  
"Reach out, stretch yourself and accept as much responsibility as you can even, or especially, if it is outside of your comfort zone. You never know when that next opportunity will come. From an educational/skills perspective, modern coding languages, artificial intelligence, machine learning and data analytics are huge growth areas and will dominate the landscape over the next decade."
With emerging technology influencing the federal government and industry more by the day, what are some of the challenges on the business side of innovation that aren't always discussed as often as they should be?
"The rate of change in data science and AI technology is out-pacing both policy and traditional federal contracting practices. New models and approaches are required. HII wants to work in close partnership with the federal government to accelerate innovation and solve the problems the nation and our allies face. All of HII's innovation investments are focused on unmet mission needs. We combine these tech agnostic solutions with service models that allow the government and mission partners to continually incorporate modern capabilities in an agile, compliant and secure way."
Category: Member News
Tags: cyber electronic warfare executive spotlight govcon Grant Hagen HII Huntington Ingalls Industries space