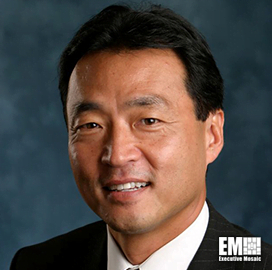 Henry Choi
HII Mission Technologies
Executive Spotlight: Henry Choi, VP of Growth and Strategy for Cyber, EW and Space at HII's Mission Technologies Division
Henry Choi, vice president of growth and strategy for cyber, electronic warfare and space within HII's Mission Technologies division, recently participated in an Executive Spotlight interview with the Potomac Officers Club to talk about our nation's most pressing challenges, how to build a successful team and the changes that need to be made within the federal government to cultivate the best talent. Choi has been with HII for over a year, and prior to his current post, he served at CACI and Northrop Grumman.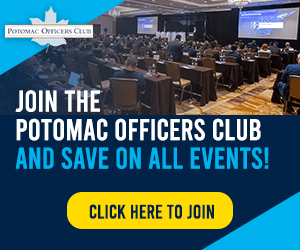 When did you decide to pursue a career in the federal landscape and what were the key tasks that you wanted to complete? Any bigger goals you still want to accomplish?
I started my career with Rockwell International's space shuttle program after graduating from college and have been involved with both space as well as C5ISR programs ever since. I originally wanted to become an astronaut but instead grew interested in supporting our warfighters and protecting the country from bad actors — ensuring peace while strengthening our defense.
Currently our challenge as a nation is the Indo-Pacific region, where we are exploring ways to deter aggression through non-kinetic effects. Within HII's Cyber, Electronic Warfare and Space business group, we can create those non-kinetic effects from any domain, including space — an area in which HII wants to grow more capabilities. As we are witnessing with the Ukraine conflict, information operations and cyberwarfare have been a decisive advantage to the war.
HII cyber defensive and counterattack capabilities currently defend our homeland and deter future aggression. We still have more work to do, and harnessing AI to augment our warfighters' decisions is going to be critical in our next conflict. HII has been investing in AI/ML for a long time, and we are strengthening our cyber capabilities by leveraging years of AI/ML independent research and development investments.
What do you believe are your core strengths as a leader and what lessons taught you the most about driving success?
I have three leadership principals: listen, provide clear directions and lead by example. What I mean by the latter is 'do what you say.' If I don't want to do it, I don't expect my team to do it — an arduous task, for example. I also give responsibilities to my team and trust that they can do the job they are tasked to do. If there are failures, we work together to overcome challenges.
Driving success is directly related to customers and being concerned about their needs. If you are passionate about the work you are doing and enjoy solving your customers' challenges, everything will fall into place. You've got to enjoy what you are doing.
What are the core values that you believe are essential to build a great team and establish a foundation to drive success in such a competitive industry?
Core values essential to building a great team include integrity, delivering what we promise and really working together as a team — not as individuals. It is important as a leader to take care of your people and not lead the charge, but rather give responsibilities to your team and individual members. Make sure the company is a place they want to be, celebrate successes and recognize people — no matter how big or how small their contribution is. We have to let people know how important they are. Success occurs when you collectively win as a team.
Our business is all about people — including customers. In addition to building a great team, I also believe in maintaining relationships with customers. I've had customers I've known for 20 years and still preserve those relationships.
If you were given free rein to enact changes in the federal landscape, what changes would you implement and why?
Improving the federal acquisition process by addressing some of the challenges within that community — especially within the intelligence community — is one change that comes to mind. These challenges are resulting in a lot of backlogs that are pushing acquisitions to the right. Shifting to a more virtual environment and creating a federal career path for acquisition professionals would help expedite the process. We need to figure out a way to make it easier to balance work requirements with locations where individuals want to live.
The government would have access to more resources and talent if individuals could work in different regions and/or remotely. This could translate to a larger talent pool and the ability to staff positions quickly and with top-quality candidates. Making the environment more competitive with commercial companies would enable government contractors to retain and attract more talent.
Category: Member News
Tags: executive spotlight govcon Henry Choi HII HII Mission Technologies