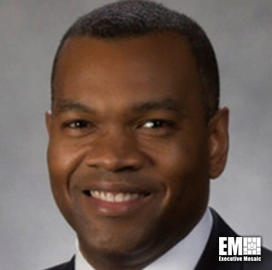 Horace Blackman
SVP
CGI Federal
Executive Spotlight: Horace Blackman, SVP & Leader of CGI Federal's Defense, Intelligence & Space Business
Horace Blackman, senior vice president and leader of CGI Federal's defense, intelligence and space business, recently spoke with the Potomac Officers Club about his experience within the federal IT landscape, his thoughts on modernization and his advice for those looking to grow and succeed in the ever-changing GovCon industry. Prior to joining CGI, Blackman spent time at Edifecs, Cognizant, Leidos and Lockheed Martin, among other organizations. His public sector experience includes more than six years at the Department of Veterans Affairs.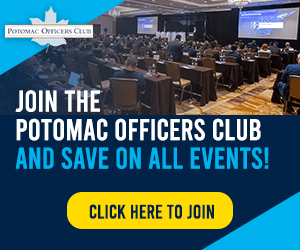 What can you tell us about your background and how you've been able to adapt to the ever-changing challenges of the federal landscape over the course of your career?
"I've been within the federal IT industry for the better part of the last 20 years. From the very beginning, my career has been focused on leveraging technology to transform elements of the work that the federal government does focused on citizen services. I started out as a management consultant tasked with helping to modernize and transform the Internal Revenue Service. That work led me from modernizing how we pay our taxes, to some of the healthcare work I've done in the private sector, to streamlining the drug approval process for the Food and Drug Administration. It also led me to work within the Department of Veterans Affairs, where I leveraged IT to modernize how the VA delivers healthcare and benefit services. My early career really evolved around healthcare and healthcare administration. Now within defense, I get to continue leveraging technology to improve the overall mission effectiveness of the Department of Defense in the space and intelligence markets, as well as modernizing some of its legacy technology components that have been in place for, in some cases, as much as 50 years."
When did you decide to pursue a career in the federal landscape and what were the key tasks that you wanted to complete? Any bigger goals you still want to accomplish?
"I'm a technologist, and I've worked to evolve how technology is used to improve the daily lives of a number of folks going all the way back to the nascent days of the internet. In my days at America Online, I worked to make things like online banking and online shopping more accessible to people. I aimed to deliver what we called back then the 'digital advantage' to make the online experience richer, more impactful, more convenient, more efficient and more cost effective. From that experience, I saw that some of the same challenges exist for the government. So looking at how to leverage technology to improve how efficiently the government performed its functions was a natural next step.
For me, it's always about looking at how to continue the evolution that has taken place in the last 20 years and imagining what the next 20 years will likely hold. We've come a long way, but we don't realize it. Once upon a time, the idea of doing your taxes on a tablet was unthinkable (even having a tablet back then would be unthinkable)! Being able to use a mobile device to file your taxes efficiently and in a manner that doesn't cost you a lot of money is certainly a big thing.
Filing an application for benefits for the VA used to require you to put together a C file that included hundreds of pages of paper comprising all of your military, healthcare and personnel records — some dating as far back as 30 to 40 years. We've gotten to a point now where you could actually file a claim electronically. It's a big deal. As we go forward, we're going to look at leveraging things like artificial intelligence, machine learning and robotic process automation to continue this evolution.
I also serve on the board of visitors at George Mason University. So I have a dual role — I have to think about how we leverage technology going forward, but I also have to think about what the next generation of knowledge workers who will drive the continued evolution within this industry will look like, what they will face and the kinds of skills that they're going to need as we look to transform this industry."
How would you advise someone entering our industry to build their resume and advance their careers to be in the best position in the years to come?
"First, I would advise someone looking to enter our industry to find their passion to serve and explore ways to nurture, grow and develop that passion. There are a myriad of government agencies — including the civilian sector, the military and the national security sectors. Find the areas of the market that you're passionate about. Explore ways to get involved. There are a number of industry organizations that exist to foster the collaboration between government and industry.
Second, I would say, build your network within the market. One of the incredible things about our industry is the willingness of leaders at all levels of organization to be available, receptive and willing to meet with, collaborate with and, in general, be receptive to ideas, people and products capable of making a difference in the mission.
And third, I would argue that there's not just one set of skills you need to work in this space, as there was a long time ago. I'm big on service. I think folks who spend time in the military have a very good perspective; the military prepares you in a lot of ways for civilian life and gives you good, marketable skills. I also think people who have served within the federal government have a unique perspective. My advice would be to try new things, look for ways to serve and really focus on the skills and capabilities you're building — whether it's as a student, or as somebody coming out of military or federal service, look to see how you can leverage those skills to make a difference."
If you were given free reign to enact changes in the federal landscape, what are the first three changes you would implement and why?
"I think a lot of the things I would implement are actually being implemented right now. But first and foremost is figuring out how to get money out of IT — how to make the capabilities of IT more cost efficient, thin out the infrastructures, make things a little bit more user- and mission-centric, try to figure out ways in which we can adopt not just emerging technology, but efficient technology to be able to execute the mission in the most effective manner we possibly can.
The second is reimagining the value chain of processes, missions and functions. We assume things have to work a certain way, but the reality is, that's just how it has been done historically. Back in the day, how you interacted with the government was through a series of numbered forms. We may go to a single portal at some point where you have a profile with the government, and you can actually transfer your data from place to place in a secure manner. I think we're not that far away from something like that. We're seeing that in a lot of places like the Department of Homeland Security and the State Department.
The third is enabling more cross-pollination between the technology in the government and the technology in the private sector. There are things that the government does exceptionally well, like security and remote work capabilities, that the private sector can learn from and leverage. On the other hand, the private sector can onboard an employee and manage their records very efficiently, and the government can learn from that. We want to bridge those gaps to be able to get as much value from one another as possible."
Category: Member News
Tags: CGI Federal Department of Veterans Affairs executive spotlight George Mason University govcon Horace Blackman information technology IRS IT VA