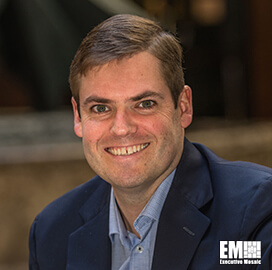 Jack Wilmer
CEO
Core4ce
Executive Spotlight: Jack Wilmer, CEO of Core4ce
Core4ce CEO Jack Wilmer joined the company in August 2020 following a decade spent in the U.S. government. His experience working within the Department of Defense, Department of Homeland Security and White House Office of Science and Technology Policy – as well as at other private sector organizations – serves as a driving force behind his efforts to bring Core4ce's cybersecurity services and solutions to federal agencies.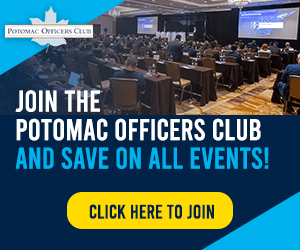 Wilmer recently participated in an interview with the Potomac Officers Club, in which he discussed his career background, revealed his core values and reflected on his accomplishments.
Read the full interview below.
What can you tell us about your background and how you've been able to adapt to the ever-changing challenges of the federal landscape over the course of your career?
My career experience is pretty evenly split between industry and government. My first decade in industry helped me be a better government employee, and the decade in government prepared me to return to industry as a better executive. During my time as the Department of Defense's chief information security officer, within the White House Office of Science and Technology Policy and at the Defense Information Systems Agency, I saw firsthand the importance of digital modernization in improving the cyber vulnerability posture of government systems. Now, as CEO of Core4ce, one of our major focus areas has been modernizing digital environments for DOD, so it's been rewarding to continue that effort in a different capacity. The most successful federal initiatives span across administrations, and the overarching goals tend to remain consistent over time. Most importantly, you must identify what needs to change and apply a focused, sustained effort to effect the change.
What are the core values that you believe are essential to build a great team and establish a foundation to drive success in such a competitive industry?
At Core4ce, we began with the relatively straightforward premise that we want to work with people whom we trust and respect, and we realized early on that valuing trust and respect internally would help us build stronger relationships with our customers. We really want to be that partner that our federal customers can rely on to deliver on our commitments, and I think we've succeeded in that. It is also really important for our team members to understand our vision as a corporation and their role in advancing the mission. We host quarterly all hands meetings to provide transparency into corporate performance, openly address any challenges and discuss pathways to growth within the organization. Because we have so many experts across a range of technical disciplines and at the corporate level, we've built an environment in which there are a lot of opportunities to learn from one another and for our team members to advance in their careers. To that end, this year we acquired PatchAdvisor – a company that specializes in enterprise-wide vulnerability assessments – with the belief that their ability to view networks the way that an adversary does will ultimately help strengthen our team's defensive cyber expertise.
If your career came to an end tomorrow, what would you say have been the most significant accomplishments? Where do you feel you made the most impact?
While detailed to OSTP, I led development on an executive order – Maintaining American Leadership in Artificial Intelligence – which was the first in history on AI. It was an honor to contribute to that effort and outline principles for increasing federal investment in AI research and development. At DOD, I steered us through the early months of the Covid-19 pandemic and worked to expedite software accreditation in a cloud environment to more quickly meet mission needs. Now, I'm proud to lead an outstanding team here at Core4ce, where we're constantly working to expand our cyber expertise to counter emerging threats.
Category: Member News
Tags: Core4ce executive spotlight govcon Jack Wilmer