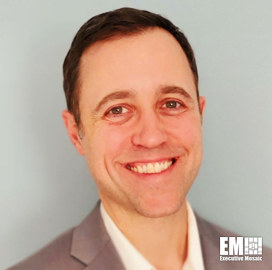 Jake Weyant
Marketing & Comms Lead
SAIC
Executive Spotlight: Jake Weyant, Marketing and Communications Lead at SAIC
Jake Weyant, marketing and communications lead for the national security and space sector at SAIC, recently spoke with the Potomac Officers Club about navigating the government contracting landscape, what it takes to succeed in a professional context and the importance of adaptability. Weyant has been with SAIC for over two decades, during which he has been responsible for shaping the company's messaging and advising on communications strategies for operational objectives.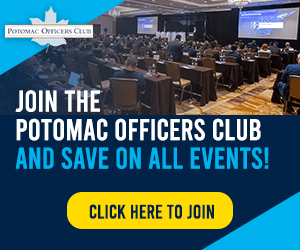 What can you tell us about your background and how you've been able to adapt to the ever-changing challenges of the federal landscape over the course of your career?
My entire career has hinged on making the most of a liberal arts background in an engineering world. The federal landscape is complex, and some of the most brilliant people I have ever met dedicate an enormous amount of time, energy and brain power to the challenges facing our nation. Those brilliant folks have done tremendous things with technology, but they often don't have the tool sets (or time) to communicate what they are doing in a way that is easy to understand. I do not have an engineering background, but I do have a lot of experience translating the brilliant ideas and accomplishments of my colleagues into English.
As federal priorities and practices shift, the need for innovation and novel ideas is constant. Communication tactics and subject matter evolve, but the basic need to connect people and ideas remains. I have been very fortunate to be surrounded by world-class thinkers and professionals, and even more fortunate to be invited to share a seat at the table – to serve as the English major among the engineers.
What do you believe are your core strengths as a leader and what lessons taught you the most about driving success?
Self-awareness. With time and experience, I have become a lot more aware of skills that come easily to me and how to adapt my leadership style accordingly. I really enjoy getting to know people, so I have adapted my leadership to create bonds with coworkers, understand their values and look for ways to connect their passions with business outcomes. I couldn't have told you as a college hire that connecting folks within a complex organization could be a valuable skill, but now I know (and love) the privileged position I hold as a cross-pollinator among disparate teams.
How would you advise someone entering our industry to build their resume and advance their careers to be in the best position in the years to come?
For success, I would suggest three things:
Rely on others. Most of my career progression has hinged on executing jobs that felt a little uncomfortable. I didn't feel like I had all the necessary skills, but I did feel comfortable asking for help, and I felt like I had permission to stumble a little on my way to the goal. As I strive to become a better leader, I am now looking for stretch roles to assign people and offer help when needed.
Assume best intent. We work in a world of emails and media that are fraught with chances to misunderstand. The more you can extend grace to your coworkers, the less frustration and annoyance gets in your way.
Organize your thoughts. So often folks jot down the first thing in their minds, but I have found a few minutes spent proofreading an email, preparing a meeting agenda, or finding a way to make decision making easier for your colleagues makes you and the whole team better.
Category: Member News
Tags: communications executive spotlight govcon Jake Weyant marketing SAIC