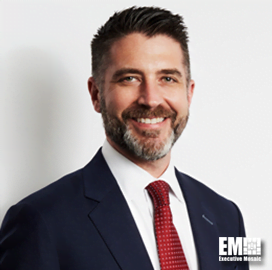 James Gwiazda
VP, Fed. Civilian & SLED
MetTel
Executive Spotlight: James Gwiazda, VP of Federal Civilian & State, Local and Education at MetTel
James Gwiazda, vice president of Federal Civilian and State, Local and Education (SLED) at MetTel, recently spoke with the Potomac Officers Club about the core values that guide his career, the advice he has for those entering GovCon and the executives who have inspired and impacted his leadership style. Gwiazda served in the U.S. Army for 12 years, and his private sector career includes over two decades at AT&T.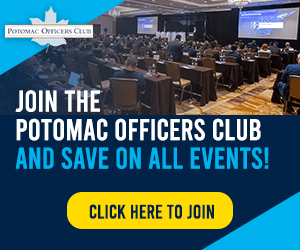 Who are the executives that have inspired you the most over the course of your career?
"There are many executives who have inspired me over the course of my career, but there are four, in particular, who stand out the most. Early in my career, I worked with Mike Heath, who taught me the importance of truly listening to someone. He was intently focused when someone shared an idea or thought, regardless of that person's level in the company.
Stacy Schwartz gave me my first opportunity as a sales director. What inspired me most about Stacy was her drive to win, and to do it the right way. It was never about selling a product or service — Stacy's priority was to support the mission by finding creative ways to help her customers achieve their goals. No one ever outworked Stacy, and I think that's still true today.
Though we only worked together a short time, Xavier Williams made a big impression on me. He often said that the customer experience will never exceed the employee experience. He genuinely cared about people and was just a good human being.
I am currently working for Rob Dapkiewicz for a third time. I've learned many lessons from him over the years. He always brings a high level of professionalism to every project, and he radiates an infectious energy that reminds me that if I'm not having fun, I'm doing something wrong."
What are the core values that you believe are essential to build a great team and establish a foundation to drive success in such a competitive industry?
"My core values are simple: loyalty, respect, integrity, selfless service and personal courage. I developed and cultivated these values during my time in the Army and I feel as if they are still at the center of who I am today. These values helped shape my leadership philosophy and are the building blocks to fostering a performance-based culture and ultimately, a successful team.
Additionally, there are five simple pillars that I keep front and center:
People first, results always. It's a simple concept but one I often see leaders overlook. People, not products or services, are the foundation of every great organization. When you take care of your team members, they will take care of your customers, plain and simple.
Be open and transparent. Whether it's with your team, your leadership, or your customer, it's pretty clear why this is important, and it's just the right thing to do.
Assess and act quickly. We as leaders won't always get it right, and that's okay, but you can't be afraid to make a decision. Use all of the available information, solicit feedback from your team, make the decision and move on.
Earn and give respect. People generally don't respect titles, they respect people. Don't ask your team to do anything you wouldn't be willing to do yourself.
Support discord within your leadership team. Groupthink happens far too often. Encourage your team to share their perspectives and voice differing points of view. Let everyone on your team feel like they have a voice and can express their thoughts. As the leader you'll be the one to make the decision, but it's important to get feedback."
How would you advise someone entering our industry to build their resume and advance their careers to be in the best position in the years to come?
"Embrace change, seek out authentic relationships and get comfortable with being uncomfortable. Change is everywhere and in every industry. When I say embrace it, I mean prepare and plan for it by being a lifelong learner. Seek out what's new, bring it back to the organization and share it with others.
Networking is a part of every industry, but look for relationships that have meaning — ones through which you can learn and teach. Often those I have mentored have taught me more than I could have ever hoped to teach them. Learning and growth are not tied to specific titles, so be open. I believe that we're all capable of doing hard things and succeeding. You just have to learn to be comfortable being uncomfortable, because that is often where the magic happens."
Category: Member News
Tags: Army AT&T executive spotlight govcon James Gwiazda MetTel Mike Heath Rob Dapkiewicz Stacy Schwartz Xavier Williams