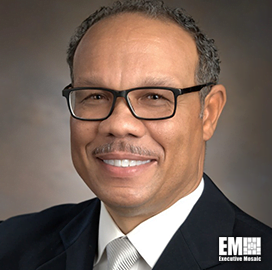 Jerome Thomas
GM & Director of Programs
HII Mission Technologies
Executive Spotlight: Jerome Thomas, GM & Director of Programs at HII Mission Technologies
Jerome Thomas, general manager and director of programs at HII Mission Technologies, recently participated in an Executive Spotlight interview with the Potomac Officers Club to talk about his career journey thus far, the individuals who have influenced him along the way and the core principles of his leadership style. Thomas, a certified Project Management Professional, began his career at Newport News Shipbuilding, a division of HII, and went on to take up leadership roles at Northrop Grumman for over a decade. In his current role at HII Mission Technologies, he leads the environmental management program, project portfolio and construction services at Savannah River Nuclear Solutions, LLC.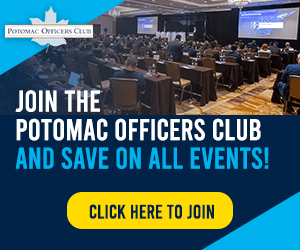 What can you tell us about your background and how you've been able to adapt to the ever-changing challenges of the federal landscape over the course of your career?
"Growing up in the Hampton Roads, Virginia area, where multiple military bases are located, I knew that I would someday become involved in supporting our country. After high school, I was accepted into the HII-Newport News Shipbuilding Apprentice School to learn the pipefitting trade and to help build some of the finest national assets for the United States Navy. Upon graduation, and while furthering my education, I have held numerous roles of greater responsibility, exposing me to a breadth of many challenges and enabling me to learn and grow as I lead critical complex missions for an all-domain provider.
According to Heraclitus, 'The only thing that is constant is change.' Over the course of my career, I have been faced with constantly changing challenges in technology, requirements, contracts, designs, resources, funding, work scopes and schedules that have all become the usual. I have found that embracing change and forming teams and alliances are key to overcoming those challenges. In these situations is where true innovation and problem-solving occur to complete the mission and deliver a quality product to our federal customers."
Who are the executives that have inspired you the most over the course of your career?
"There were many executives who have inspired me; however, there are three individuals who are the most significant. Early in my program management career, I worked for Mike Petters who gave me my first opportunity. He always had a few moments to spare, was willing to listen to any issue and always offered sound advice. While working with him, I learned the importance of doing what you said you would do, never becoming afraid to compete, dedicating your time and energy in things that add value and showing others that you care. Over the years, I have taken these nuggets of wisdom with me into every challenge and leadership position.
Roger Eshelman gave me my initial, first-line management opportunity. Although we did not work together much, what inspired me about Roger was his 'always do the right thing' attitude. He would stress the importance of accountability and responsibility. For example, if you know of a problem, then you are accountable. If you are accountable, then you are responsible for taking appropriate actions to resolve, or help resolve, the problem.
I currently work for Janice Lawson. She is always professional and looks for innovative ways to create win-win solutions to support the company, mission and customers. Janice cares about people and makes it a top priority."
What are the core values that you believe are essential to build a great team and establish a foundation to drive success in such a competitive industry?
"Take care of your people – treat your team members with respect. It should be obvious that they are the most valuable company assets and the ones who make things happen.
Act with integrity – always do the right thing, remain accountable, act ethically and take the high road.
Establish a collaborative, diverse and inclusive work environment – fostering differences of thought and opinions brings out exceptional solutions. Allowing everyone the opportunity to speak and participate promotes engagement.
Build trust – trust should be at the heart of every team. Communicating openly, honestly and with transparency helps to build trusting relationships. Trust allows people to interact socially and feel connected to the team. It also enables commitment to go above and beyond instead of being compliant."
Category: Member News
Tags: executive spotlight govcon HII HII Mission Technologies Janice Lawson Jerome Thomas Mike Petters Navy Newport News Shipbuilding Roger Eshelman