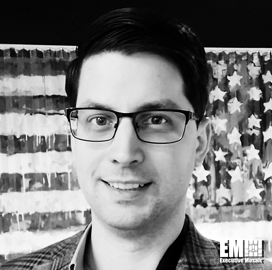 John Eubank
CRO
BlueVoyant
Executive Spotlight: John Eubank, Chief Revenue Officer of BlueVoyant Government Solutions
John Eubank, chief revenue officer of BlueVoyant Government Solutions, recently spoke with the Potomac Officers Club to shed light on the core pillars of his leadership style, the strategies he employs to ensure success and the steps executives can take to advance their careers. John assumed his current position in December 2022, and prior to that, he served as vice president of cyber growth for Parsons.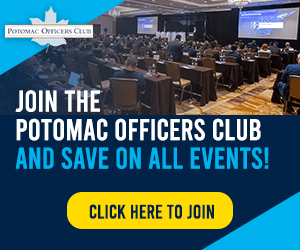 Read below for John's full Executive Spotlight interview.
What are the core values that you believe are essential to building a great team and establishing a foundation for success in such a competitive industry?
Essential core values in the GovCon sector that I believe enable and build great teams are:
Self-motivated. Individuals who succeed in GovCon have a passion and interest for the work they are doing and how their work supports the mission and values of the end customer (internal or external) that is being supported by the products or services.
Be a positive disruptor. Every process in every organization should be reviewed on a quarterly, semi-annual or at least annual basis with a team asking, 'How is this process hindering our organization's success, and how can this process be improved?' Disruption needs to happen, but with some constraints applied and with constructive, purpose-driven approaches in the GovCon sector.
Disrupting for the sake of disruption can be a hindrance and a roadblock to progress. Organizations need to structure themselves to encourage dialogue, discussion (even constructive arguments) and collaboration with a goal and purpose of disrupting the status quo. I don't advocate for Chaos Engineering being applied to all of a company's processes, technology and personnel. However, to some extent Chaos is needed as it can result in a much better organization.
One easy example for disrupting the GovCon market that will save the DOD tens of millions of dollars — in overhead and G&A costs billed to the contracts — is to streamline the "Gate Review" process that GovCon uses. This is a legacy model that consumes countless hours of human capital. GovCon needs to use a CRM tool and have a streamlined process whereby automated reviews can occur with the appropriate resources in attendance with strict agendas.
One thing I look for in building teams is to bring people with new ideas and new thought processes that will add value and positively change the direction of the team. Diverse backgrounds and thoughts are critical to breaking the status quo and creating value.
Strive to give your best. Perfection is impossible and is a fool's errand. That said, a high bar for performance is required, and I look for team members that are continuously improving themselves and putting their best effort into the critical areas of the organization's focus, priorities and vision.
Don't live in the past. Let the past provide lessons learned for the future so that mistakes of the past are not repeated again. However, the successes of the past have a tendency to hinder future success (as known as "Incumbentitis"). Resting on one's laurels is a hindrance to success and a roadblock to innovation, new ideas and process improvement. I look to build teams that don't brag about their past, but rather are humble in applying the work of their past to enable future successes. Fail fast, but fail forward — don't repeat the same failures over and over again.
Brand builders. I want each team member to build their own personal brand and be able to stand on their own while contributing to building a stronger and better brand for the team and the organization. The sum of the brand is greater than the individual parts — however, the individual brands must be able to stand on their own, and the corporate brand cannot exist without the individuals supporting, creating and representing it.
Strategy is dead. Successful teams have a vision and adapt to changes in the ecosystem, operating autonomously with accountability, responsibility and smart goals with compensation and benefits tied to the vision. I have seen way too many strategy documents in my career and have watched way too many be developed that are too high level, too vague and without any accountability or responsibility to deliver on them.
How would you advise someone entering our industry to build their resume and advance their careers to be in the best position in the years to come?
Real world, hands-on experience is critical. Education is important and certifications have value in some industries, but nothing beats real world experience. Internships are extremely valuable and they're one of the best ways to get a career started in GovCon. For the military, SkillBridge is a great opportunity to get involved with industry. My other recommendation is to explore the market early in your career and build an understanding of the breadth of the GovCon sector. One overlooked element of many larger GovCon firms is the internal mobility programs to move around inside of a company and take advantage of new career opportunities without changing companies.
Find great leadership to work for and people you want to emulate and learn from. I attribute where I am in my career to many great informal mentors. I have worked with a variety of leaders over the years, some of whom taught me how not to lead and many of whom taught me how to lead great teams. In order to work under a diverse group of leadership from a variety of backgrounds, I changed roles frequently during the first decade plus of my career. I have had an amazing early opportunity to be a part of multiple M&A deals and to learn many lessons and best practices from the integration post-acquisition of the various companies.
How would you describe your management style and core values towards building a winning culture?
My management style is hands-off, autonomous teams with tracking of progress, metrics, visibility, accountability and responsibility. The phrase, 'one bad apple spoils the bunch' rings true. It is critical for winning cultures to have team members who participate, are motivated and provide positive impact to delivering against the mission objectives. Non-performers must be quickly removed from the team. The book 'Good to Great' is a recommended read for building a winning culture within an organization.
What do you believe are your core strengths as a leader and what lessons taught you the most about driving success?
Some call it a strength (quite a few may question that stance) — there is a phrase floating around: 'You have been Eubank-ed.' That refers to a couple strengths I bring to a team and an organization.
First, being in growth-oriented roles, my desire is to generate opportunity for an organization. I am constantly scouting and scouring for business opportunities to flood the team, and I excel at pursuing stretch growth goals. I push for 'yes,' in order to grow at an unbelievable scale.
The second part of being 'Eubank-ed' is that I push for excellence with a desire to have every team I support outperform their peers and their competition. I am known to use the 'delete' button quite a bit in editing proposals, and I rewrite entire sections or volumes overnight in order to create winning content. As a leader with an extensive technical and business background, I will gladly write a technical volume one day and turn around to write a management or cost volume the next day.
I find many organizations have amazing personnel and technology, and my goal is to shine a light on the exceptional qualities of each organization that I am blessed to support. I am honored to have been a member of some of the most amazing teams in GovCon. Being new to the BlueVoyant team, I look to bring the same passion and desire to deliver and enable the growth of this organization.
I have many lessons to share, and I'm happy to share them over coffee or lunch with those in or looking to get into the GovCon sector. One real life application that I am focused on right now is to give everything my best effort, but to avoid seeking perfection. Perfection is a roadblock to innovation and destroys teams and relationships, even when undertaken with the best of intentions. It took me over a decade to realize the pursuit of perfection is futile. We are imperfect beings and the potential for failure or failure can lead to amazing opportunities. Innovation often comes from our imperfect attributes. Turn imperfections to strengths.
Category: Member News
Tags: BlueVoyant Government Solutions Department of Defense DoD executive spotlight govcon John Eubank POC