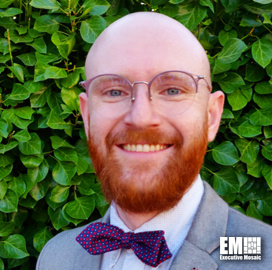 John Linford
Forum Director
The Open Group
Executive Spotlight: John Linford, Forum Director at The Open Group
John Linford, Security Forum and Open Trusted Technology Forum director at The Open Group, recently sat down with the Potomac Officers Club to talk about the importance of adaptability, the criticality of public-private partnerships and the core values that steer his leadership strategy. Linford has been with The Open Group for nearly four years, and as forum director, he helps participants utilize the consortium's resources and facilitates collaboration.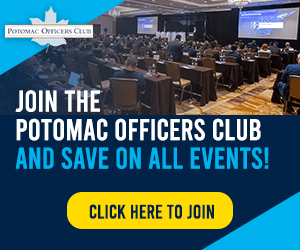 What can you tell us about your background and how you've been able to adapt to the ever-changing challenges of the federal landscape over the course of your career?
My background is in economics, writing and teaching. Before joining The Open Group as Security Forum and Open Trusted Technology Forum (OTTF) Director, I taught courses in economics at San Jose State University, including the upper division economics writing course. As such, I was used to following new publications, tracking changes in thinking and implementing new ideas in my courseware.
This process followed me into my current role where I need to ensure I am following industry and government/regulatory trends and changes. Members of The Open Group bring forward problems or challenges they have encountered and work with other members to create open standards. By following current trends and thinking, I am able to stay informed of these problems and challenges and facilitate progress.
What do you believe are your core strengths as a leader and what lessons taught you the most about driving success?
My core strengths are in organization and project management. I greatly value and pride my ability to coordinate tasks across multiple projects so that we are able to produce complementary materials in a very short space of time that actually work together.
My background in higher education helped me prepare for this. I needed to think through how I would teach various themes across numerous weeks, interweaving them and calling upon them as relevant to help explain key concepts and techniques, and taking into account different learning styles and productivity approaches.
By working closely with members of The Open Group and learning more about their preferences, I can make best use of the time they devote to creating open standards and ensure we make good progress. This is key as participants in The Open Group standards development process volunteer time to these efforts outside of their day jobs.
With emerging technology influencing the federal government and industry more by the day, what are some of the challenges on the business side of innovation that aren't always discussed as often as they should be?
Implementing change can be costly and time consuming. This is just as true for the industry as it is for the government. However, government agencies and bureaus must follow mandates, while industry needs "convincing" — they do not want to implement new practices, processes or controls just because they were told to do so. Instead, they need to see the return on investment and an improvement in their business value.
Public-private partnerships can help the industry understand what value might be gained from the lens of government, while helping the government understand concerns of industry and hesitations that must be addressed before change can (or will) occur. Public-private collaboration on open standards helps this further — both sides can come together, express their concerns and opinions and work together to identify and implement best practices and requirements that meet the needs of all involved.
Category: Member News
Tags: executive spotlight govcon John Linford Open Trusted Technology Forum OTTF Security Forum The Open Group