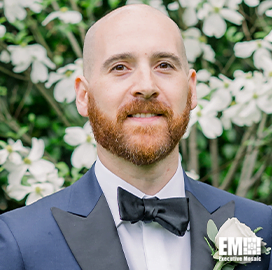 Justin Fessler
Sr. Director, Federal
Yext
Executive Spotlight: Justin Fessler, Senior Director of Yext's Federal Business
Justin Fessler, senior director of Yext's federal business, recently spoke with the Potomac Officers Club in an exclusive Executive Spotlight interview to share his experience in the federal landscape and highlight some of his leadership principles. Fessler began his career with IBM, where he spent 10 years before moving onto managing Defense Department accounts with Salesforce. Now, he helps Yext achieve its federal mission of optimizing citizen services through advanced AI and natural language processing.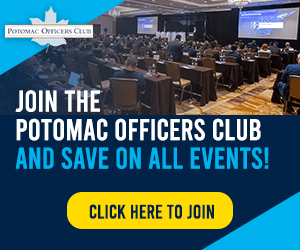 What can you tell us about your background and how you've been able to adapt to the ever-changing challenges of the federal landscape over the course of your career?
"I've always been a tech geek. My father worked for IBM for 39 years and I wanted to be like him. I went to Binghamton University's Watson School of Engineering and wanted to get into technology sales for IBM. When I started working with the federal government, it became clear that there are three objectives that a technology provider needs to align with in order to drive efficiencies: mission, budget and priorities. As government needs and challenges evolve in the fields of R&D, cyber, tech modernization and others, the need for enhanced capabilities grows. If you are a technology company and can't align to those basic objectives of mission, budget and priorities, then it'll be difficult to provide much value in the evolving technology needs within the federal government."
When did you decide to pursue a career in the federal landscape and what were the key tasks that you wanted to complete? Any bigger goals you still want to accomplish?
"This question always makes me laugh because I didn't find federal, it found me! After onboarding with IBM as my first job out of college, my first assigned position was to a federal inside sales software team. My initial response was, 'Cool!… But what's federal?' Federal is where I cut my teeth, learned technology and discovered how to apply capabilities to customer business problems that actually make an impact on our country, citizens and communities. After 13 years (and running) working with our government, I'm very fortunate that IBM allowed me to begin my career working with the federal government. Moving forward, there is still tons more change that needs to occur to provide better engagement and enhanced services to our citizens. I'm even more excited for the opportunity to grow Yext's federal business unit with LC Cook where we deliver AI-powered, citizen-centric solutions for easier access to governmental benefits and services."
What do you believe are your core strengths as a leader and what lessons taught you the most about driving success?
"I owe a lot of my sales success to my early IBM management. Jay Colavita, Tony Franzonello, Sean McCluskey, Dan Severino and David Johnson were all instrumental in my sales development; they helped me understand the intricacies of federal acquisition and how our agencies operate independently yet come together for a unified mission for our country. As I've grown through my career, one of the most important lessons I've learned is to ask mission-centric questions and always listen. Listening goes a long way when it comes to solving client challenges, understanding an agency procurement process, collaborating with clients and peers and dealing with personal relationships as well. Everyone has their perspective and everyone's perspective is valued. Only through listening and collaboration do real problems get solved."
Category: Member News
Tags: AI executive spotlight govcon Justin Fessler natural language processing Yext