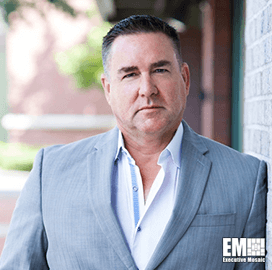 Lawrence Hollister
VP
Cubic
Executive Spotlight: Lawrence Hollister, VP of Cubic Mission and Performance Solutions
Lawrence Hollister, vice president of Cubic Mission and Performance Solutions, recently spoke with the Potomac Officers Club in an Executive Spotlight interview to discuss the key components of his leadership style as well as his thoughts on better supporting U.S. warfighters in the battlespace of the future. Hollister has been with Cubic for over 7 years and previously served the company as executive director and C4ISR account executive. Prior to joining Cubic, he specialized in C4ISR, tactical intelligence and special operations for firms like Harris Corporation, now L3Harris, DigitalGlobe and AFSOC.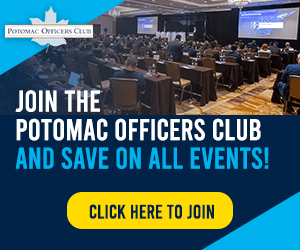 What can you tell us about your background and how you've been able to adapt to the ever-changing challenges of the federal landscape over the course of your career?
"Between my full career as a United States Marine and my time in the defense and intelligence industry, I've spent 35 years managing change, which has remained constant throughout that time. Staying flexible and fluid, while anticipating the need to overcome and adapt, remains the key to being a value-added mission partner to our customers. It's about delivering the 'state of the possible' versus the 'state of the shelf.'"
What do you believe are your core strengths as a leader and what lessons taught you the most about driving success?
"As a multi-faceted business leader, I've restored and accelerated revenue growth, profitability and market viability to companies, business units and product lines. Through a constant learning process, I've honed my ability to drive operational and organizational excellence by building high-energy, collaborative teams. I've learned to remain authentic while seeking feedback, both internally and externally, and working with the team to develop a well-executed game plan that is built on a series of small things done extremely well."
What are the core values that you believe are essential to build a great team and establish a foundation to drive success in such a competitive industry?
"You must establish a foundational approach based upon the absolute requirement to be 'brilliant in the basics.' You also must have a sense of professional hunger and focus that is infectious. My goal is to identify those who want to be effective corporate professionals and dedicate the resources required to build them into the business leaders that are necessary for the long-term growth and health of our community. When all else fades away, we have one mission: Grow the Core business and support business goals by providing world-class solutions and mission support to valued customers. This community needs professionals who can meet this calling."
With emerging technology influencing the federal government and industry more by the day, what are some of the challenges on the business side of innovation that aren't always discussed as often as they should be?
"Manufacturing, workforce and focused research and development are the three key challenges shaping a company's ability to innovate at the speed of need. Technological superiority on the battlefield gives our U.S. servicemen and women the necessary advantage to take on and win against any adversary. At a time of increasing global competition and rising tensions, the need for robust, fast defense innovation is clear. To maintain and increase our technological advantage, we must continue to seek new strategies and techniques to get innovative solutions to warfighter capability gaps and into the hands of our warfighters faster, but also more sustainably. At the same time, we must balance immediate priorities to extend the frontier of future defense capabilities. Without this focus, the U.S. will eventually fall behind on the battlefield. There is no handbook for innovation – future successes will rely on the foundation of know-how and experience, built on decades of persistent focus from passionate professionals that desire to accelerate technology from the whiteboard to the warfighter."
Category: Member News
Tags: Cubic Cubic Mission & Performance Solutions defense executive spotlight govcon intelligence Lawrence Hollister Marine Corps