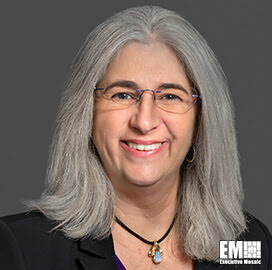 Lisette Bergeron
VP & DM, Intell. Group
Leidos
Executive Spotlight: Lisette Bergeron, VP & Division Manager of Analysis Solutions for Leidos' Intelligence Group
Lisette Bergeron, vice president and division manager of the Analysis Solutions division for Leidos' Intelligence Group, recently spoke with the Potomac Officers Club about lessons learned throughout her career, her professional philosophy and the principles that guide her journey. Prior to joining Leidos, Lisette, a certified Project Management Professional, has spent time in leadership roles at Engility, Lockheed Martin, SAIC and others. She earned her Master of Applied Statistics degree with a minor in Quantitative Business Analysis from Louisiana State University and her Bachelor of Applied Mathematics degree with minor in Computer Science from Nicholls State University.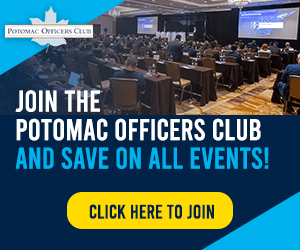 What can you tell us about your background and how you've been able to adapt to the ever-changing challenges of the federal landscape over the course of your career?
"Being a lifelong learner and a servant leader are tenets of my career journey that have allowed me to evolve and adapt. In service, I began my career in the federal civil segment, then shifted into intelligence and defense, where I have remained focused for many years. With an education in mathematics, computer science and statistics, coupled with an instinctive interest in problem solving, I have been able to collaborate with innovative teams while working complex programs in systems delivery, software development, enterprise IT and intel analysis domains. Ultimately, it is relationships with people that have helped me adapt.
Taking on increasingly complex leadership roles in profit and loss (P&L) and business development (BD) functions has taught me to forge relationships and extend the definition of teams within my organization – finance, human resources, security, contracts, engineering – while building partnerships focused on mission, quality and delivery. Currently, I serve as vice president and division manager of the Analysis Solutions division within the Leidos Intelligence Group. The division employs more than 1,000 professionals and provides software, information technology and intelligence all-source analysis solutions to the DIA and ODNI. Prior to this DM role, I served as the VP of BD operations and strategy for the Leidos National Solutions Operation where I focused on NGA, NRO, DIA and ODNI customers. Over my three years in this role, my teams realized a greater-than-average win rate as we captured a few billion dollars of new and follow-on business for Leidos. Throughout these, and previous roles — such as program manager, project officer, statistician — I have learned by reading, listening and engaging. Much like the federal landscape, my career is ever-changing."
What do you believe are your core strengths as a leader and what lessons taught you the most about driving success?
"Performing in different roles, domains and segments has nurtured my joy of problem solving and has reinforced for me the power of diversity, open-mindedness and optimism. I am convinced that there is more opportunity in my future than there ever was in my past – and I find that incredibly encouraging. This is a philosophy that I share with my friends and colleagues each day: 'With opportunity there is risk.' Early on, I recognized that risk is the language of management. So, as I pursue operational excellence, mission understanding, effective communications, team building and more, I use risk – and opportunity – management to strategize on how to maintain schedule, increase quality and deliver within cost boundaries. By recognizing and speaking frankly about the imperfections, the risks and the opportunities that persist in all products and services, my teams succeed by accelerating problem solving and delivering critical-to-quality results that our customers value most."
How would you describe your management style and core values towards building a winning culture?
"In an interview a few years ago, I was asked to describe my professional philosophy in three words. My response was, and remains, 'Deliver with integrity.' This may be my superpower, as it informs what I do and how I engage every day. It also aligns very well with Leidos' mission, vision and values. Simply, I translate 'deliver with integrity' to being an unrelenting willingness and seeking answers to difficult questions while doing what is right, even when no one is looking. So, I engage each day and model respect, inclusion and accountability. These behaviors nurture community and foster the winning culture I enjoy today."
Category: Member News
Tags: DIA executive spotlight govcon intelligence group Leidos Lisette Bergeron NGA NRO ODNI