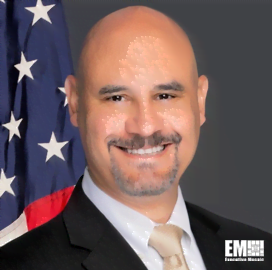 Michael Buscher,
CSO,
UAV Factory
Executive Spotlight: Michael Buscher, Chief Strategy Officer for UAV Factory
Michael Buscher, chief strategy officer for UAV Factory, recently sat down for an exclusive Executive Spotlight interview with the Potomac Officers Club to share unique insights from his extensive public and private sector experience. Prior to his post at UAV Factory, Buscher served as chief growth officer for BigBear.ai and as vice president of intelligence and special operations for Peraton, in addition to his three decades of service in the U.S. Army as special operations officer.
What can you tell us about your background and how you've been able to adapt to the ever-changing challenges of the federal landscape over the course of your career?
"With over 30 years of experience in the federal government, including DoD Special Operations and intelligence community service, innovation and technology sit at the top of the changing landscape. For our industry, the application of unmanned technology to improve how we safely collect intelligence is integral to national security. Staying abreast of the advancements and integrating innovation into our systems is core to adapting and delivering capabilities that meet or exceed our customer requirements."
What are the core values that you believe are essential to building a great team and establishing a foundation to drive success in such a competitive industry?
"I approach every customer not as a vendor, but as a trusted partner, in solving their most complex challenges. I believe that trust is a critical component in the relationship and that conveying your belief and understanding of the mission is vital to that relationship. We don't 'win work,' we earn it!"
With emerging technology influencing the federal government and industry more by the day, what are some of the challenges on the business side of innovation that aren't always discussed as often as they should be?
"It's challenging to stay ahead of the technology curve and provide dynamic and innovative solutions to our customers. To remain competitive and on the cutting edge, we engage not only with our federal government customers on a partnership level, but we leverage deep and formal relationships with academia to include the National Security Collaboration Center at the University of Texas and MIT Lincoln Labs. These relationships allow us to strive for highly innovative solutions that put national security first."
Category: Member News
Tags: executive spotlight govcon Michael Buscher UAV Factory