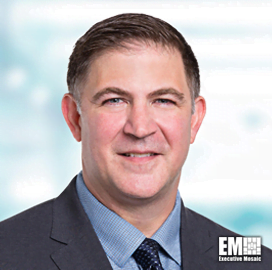 Mike Barthlow,
CEO & President,
BT Federal
Executive Spotlight: Mike Barthlow, President & CEO of BT Federal
Mike Barthlow, president and CEO of BT Federal, recently spoke on his career accomplishments, the foundations of his leadership style and his commitment to the mission during an Executive Spotlight interview with the Potomac Officers Club. In January 2021, Barthlow, a U.S. Marine Corps veteran, took the helm of BT Federal, departing from his post as senior vice president and general manager of Cubic Corporation's mission communications and computing business. In this interview, Barthlow shares how he fosters a mission-focused culture in support of critical customer needs.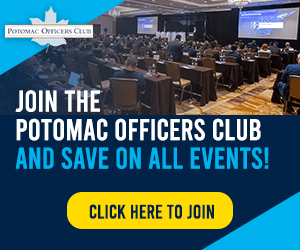 What can you tell us about your background and how you've been able to adapt to the ever-changing challenges of the federal landscape over the course of your career?
"I have spent nearly 25 years in enterprise defense and intelligence communications systems and infrastructure, either in uniform or as a solution provider. Change has been constant throughout that time. I have been able to adapt to the changes by always keeping an open mind and anticipating the need to change, either driven through operational needs or through sweeping policy changes."
When did you decide to pursue a career in the federal landscape and what were the key tasks that you wanted to complete? Any bigger goals you still want to accomplish?
"I began my journey in the federal landscape as a Marine Corps communications and information systems officer. I had the opportunity to serve in an artillery battalion with the 11th Marines as an S-6 (staff communication officer) as my first assignment, and it truly challenged my skills and leadership having to bring together data and voice communications in a very fluid operational environment. I left active duty after my assignment at 11th Marines and went onto AT&T's signature client group to help turn around the service delivery performance of the Sun Microsystem Lifecycle Management team.
After having some great success in the assignment for almost 18 months, the attack on September 11th happened. As a result, I was gladly mobilized to serve in the global War on Terror at U.S. Central Command. Fortunately, I was deployed into a role as the chief of joint theater data networks, utilizing some of my recent experience in the commercial world to help build the largest warfighting network in modern history. That experience truly shaped my career, and I feel like I have been on a mission ever since to improve, modernize and deliver the most secure, capable enterprise communications and information systems possible to my federal customers."
What do you believe are your core strengths as a leader and what lessons taught you the most about driving success?
"Clarity, authenticity and simplicity are the key traits and techniques I bring to the table as a leader. I want to make sure everyone understands our mission clearly, why the mission is important and that the mission is simple enough to understand and execute. My leadership is also built on a strong foundation of teamwork learned and honed through my experiences as a college athlete, Marine Officer and leading large complex teams in industry."
Who are the executives that have inspired you the most over the course of your career?
"There are probably three leaders who have had the most impact on my career. The first was Col. Jeff Fondaw, who served as my first battalion commander at 1st Battalion 11th Marines. He taught me valuable lessons of extreme ownership as a leader and how to empower other leaders.
The next would be Brendan O'Connell, who mentored me in my roles at Harris Corporation. Brendan taught me how to bring teams together at scale and how to create predictable outcomes in a sea of chaos and uncertainty.
The third is Mike Twyman. Mike helped challenge me early in my career by giving me assignments beyond my experience base, but within my potential. I was forced to rise to the occasion and demonstrate competence in unfamiliar territory. Mike taught me a lot about how to grow a business and how to grow myself as a leader."
If your career came to an end tomorrow, what would you say have been the most significant accomplishments of your career? Where do you feel you made the most impact?
"The biggest impact I have had is on creating and empowering leaders of tomorrow and enabling them to achieve more than they thought possible to serve the needs of our customers."
How would you describe your management style and core values towards building a winning culture?
"The most important part of culture to me is teamwork. As such, I have leveraged Patrick Lencioni's Ideal Team Player model that works to develop a team of 'hungry, humble, smart' people that work together toward a common mission."
Category: Member News
Tags: BT Federal executive spotlight govcon Mike Barthlow Potomac Officers Club US Marine Corps