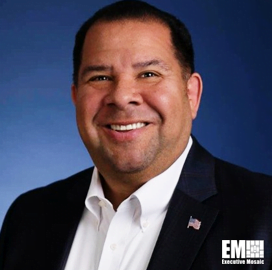 Phil Fuster
Chief Growth Officer
Hitachi Vantara Federal
Executive Spotlight: Phil Fuster, Chief Growth Officer for Hitachi Vantara Federal
Phil Fuster, chief growth officer at Hitachi Vantara Federal, recently spoke with the Potomac Officers Club about navigating the ever-changing GovCon market, building winning teams and drawing inspiration from fellow executives over the course of his career. Fuster's previous experience includes time at Dell Technologies, Fortinet Federal, Proofpoint and other companies.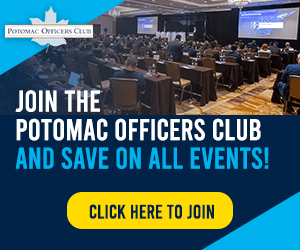 Read below for Phil Fuster's full Executive Spotlight interview.
What can you tell us about your background and how you've been able to adapt to the ever-changing challenges of the federal landscape over the course of your career?
In November, I will achieve 40 years in the industry. I started at a business with my brothers in late 1983, International Data Products. We built computers and served as a VAR as well for the federal government. There has been a tremendous amount of consolidation that occurred in the PC space — now there are three major players and brand is key.
Along the way, I adapted. I shifted my focus and re-learned the business from the aspect of both large and start-up companies. That gives me a great perspective on how to address the mission needs of my customers. A goal of mine is to one day serve on the government side and utilize the learning I have gleaned on this side to help the government from the inside.
What do you believe are your core strengths as a leader and what lessons taught you the most about driving success?
My core strength is building relationships with my peers and my customers. These relationships are based on trust and understanding their mission and challenges. Sometimes, we all get too caught up in what we are going to sell or provide the government, and we don't listen to what the challenges they face really are. I pride myself in digging into the problem and seeing where both technology and process/people can solve these complex challenges.
Who are the executives that have inspired you the most over the course of your career?
I have had a few over the years who have really impacted me.
First is Ken Heitkamp from USAF Standard Systems Center at Maxwell-Gunter AFB. He's a true servant to the Air Force and a visionary with regards to finding a new way to purchase and partner with the industry.
Second is Dennis Neagle, who has since passed. Dennis was the unit chief at the FBI when my brothers and I had both the infrastructure and laptop contract for the bureau. He taught me about communication and partnership with the customer and how important that was to both the success of the customer's mission and the outcome of the contract.
Lastly, I've been inspired by Gen. Bill Lord, former CIO of the United States Air Force. Working with Gen. Lord, the Microsoft executives and my team at Dell to design, implement and optimize the first massive Enterprise License Agreement across the organization was amazing. He taught me the complexities of the environment he and his team had to deal with from politics to purchasing amongst the MAJCOMS to optimizing the usage across the organization and how important it was to balance all three.
If your career came to an end tomorrow, what would you say have been the most significant accomplishments of your career? Where do you feel you made the most impact?
If it came to an end tomorrow, I would start my food truck and look back fondly and proudly at several pieces. Working for Steve Jobs and Michael Dell (NeXT and Dell) were amazing learning experiences from two master marketeers. Starting FedBid (while having to sell it during a downturn) taught me about building the right thing for our government despite how the market felt about this new model. Most importantly are the relationships I have built during my time serving in industry — that has been my greatest achievement. Helping my government solve problems and caring because the mission it is challenged with helps serve all of us citizens has been an honor.
What are the core values that you believe are essential to build a great team and establish a foundation to drive success in such a competitive industry?
Building a great team in industry is like building a great sports team. You have to find people who are passionate about the mission, that live in a culture of trust — trusting each other and trusting your customer, and lastly, they have to have the right skills and you need to see those skills and put them into positions where they will succeed and contribute the most to the mission. One of my favorite sayings is that 'God gave us two ears and one mouth for a reason.' Listening is key.
Category: Member News
Tags: Bill Lord Dell Dennis Neagle executive spotlight govcon Hitachi Vantara Federal Ken Heitkamp NeXT Phil Fuster