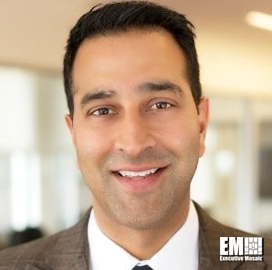 Rishi Bhaskar
SVP & GM
JMA Wireless
Executive Spotlight: Rishi Bhaskar, SVP & GM at JMA Wireless
JMA Wireless Senior Vice President and General Manager Rishi Bhaskar spoke with the Potomac Officers Club in an Executive Spotlight interview centered around his core values, his leadership strategies for ensuring success and growth, his inspirations and major GovCon tech trends. Prior to joining JMA Wireless, Bhaskar previously spent time at Ericsson, Motorola Solutions and Alcatel-Lucent, among other companies.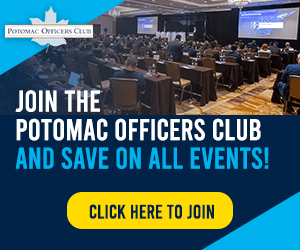 What do you believe are your core strengths as a leader and what lessons taught you the most about driving success?
"Leadership in our industry requires a deep understanding and appreciation for technology and how to inspire people. Throughout my career, I have leveraged my deep understanding of technology to identify business problems and solve them through innovative solutions that have transformed how we work. We're living through incredible change, as new technologies come on the market every day – often before their time. It can be easy to write them off as just another 'trend.' This is why leaders need strong innovation capabilities alongside more traditional skills like organization and people development, so that they can ensure their team members' long-term success!
Organizational leadership is key to driving long-term success. Organizational development is only as successful as your ability to develop people. Customer success and happiness are directly correlated to people's happiness, which is dependent on talent development and your people being fulfilled in their career aspirations. Identifying and developing talent and helping team members grow their careers is a key component of my leadership philosophy."
Who are the executives that have inspired you the most over the course of your career?
"It would be easy for me to pick a famous business executive and say he or she inspired my career; however, my career inspiration is much more personal. Throughout my entire career I have had several leaders and mentors. I have always tried to pick the best leadership qualities of the leaders around me and morph those attributes into my own leadership style. I am fortunate, as I've had multiple executive mentors at various stages of my career.
When I first left my software development role to move into sales, I had an excellent sales mentor that helped me hone my sales and business development skills. I was fortunate to progress my career into leadership roles, and I made the jump to telecommunications. I was lucky enough to have an executive mentor during my time at Alcatel-Lucent. My mentor helped me become a broader thinker and evaluate the market landscape in every decision I made. In my seven years at Ericsson, I was fortunate to work with industry titans. The leaders I worked with at Ericsson helped me become a well-rounded business leader and people leader, working through strategy, execution, sales, delivery and people development.
I have been fortunate in my career to not only work for great leaders, I have also had the pleasure to lead great employees. When I joined JMA Wireless, my team was made up of mostly veterans. Their lives and business experiences were different from mine, and I've been able to learn so much from every interaction I've had with my team, which has had a profound impact on my career. I owe my career inspiration to all the leaders and employees I have worked with over 25 years!"
How would you describe your management style and core values towards building a winning culture?
"My leadership style is not described in one or two words, but rather is based on several key principles. I never ask my team to do anything that I would not do myself. I am not an armchair leader, I work side-by-side with my team, roll up my sleeves and get to work, however I don't micromanage. Team members need to feel free to create, develop and challenge in order to accomplish our mission and create a winning culture. One thing I do not like as a leader is when folks on my team introduce themselves and then say 'I work for Rishi.' I do not believe that as a leader anyone works for me, we work with each other.
Another key principle of my leadership style is to always remain curious and be a lifelong learner. I always encourage employees to take on at least two developmental assignments per year: one focused on professional development, and the other on personal development. We all must be lifelong learners.
Lastly, one of my leadership principles is empathy. We all spend more hours with our professional colleagues than we do with our families, so treating people with compassion, empathy and respect is necessary in our high-stress careers.
The formula to create a winning culture is simple: work hard, collaborate, trust, empathize, speak up without fear of retribution, create a diverse environment and deliver on your commitments."
With emerging technology influencing the federal government and industry more by the day, what are some of the challenges on the business side of innovation that aren't always discussed as often as they should be?
"Economies of scale.
I am a technologist at heart and believe we need to bring innovation to the world as fast and as safely as possible. We need to take a serious look at how technology is driving efficiency and economies of scale in the private sector. The rate at which technology is advancing it is hard to keep up with for any federal agency. However, a macro trend that does not get enough attention is leveraging standards-based technology solutions, which leads to leveraging global economies of scale and ultimately reducing cost over time. The cost of deploying and maintaining purpose-built, proprietary solutions for the government should decrease significantly as standards-based technology advances. There will always be a place for purpose-built technology in mission systems, however we should take a deeper look at where we can leverage standards-based technology securely to leverage economies of scale."
Category: Member News
Tags: Alcatel-Lucent Ericsson executive spotlight govcon JMA Wireless Motorola Solutions Rishi Bhaskar