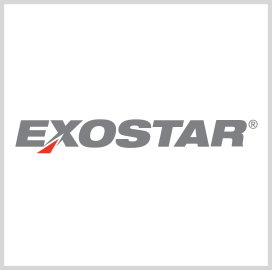 Exostar Launches Risk Management Tool for Defense Contractors, Regulatory Compliance
Exostar, a management and secure cloud solution provider, has launched a risk management product designed to help the defense industrial base comply with government and regulatory standards.
The tool, called Certification Assistant, will help clients comply with the National Institute of Standards and Technology's SP 800-171, the Cybersecurity Maturity Model Certification and the Defense Federal Regulation Supplement, Exostar said.
"No organization should underestimate the time and effort necessary to conduct NIST 800-171 and CMMC self-assessments, prepare for external audits and coordinate with their DOD supply chain partners to mitigate risk and achieve the necessary compliance and certifications," said Scott Armstrong, a senior director and group product manager at Exostar.
Armstrong said Certification Assistant best supports smaller organizations by delivering visibility, consistency, insight and repeatability to the cyber hygiene process.
Certification Assistant provides explanations and guidance for all 110 NIST SP 800-171 Revision 2 security controls and all CMMC Version 1's 171 practices and 5 processes.
It also allows users to conduct a complete self-assessment of their progress towards achieving NIST SP 800-181 compliance and all five CMMC levels.
The product comes in three versions: the Lite version, which supports CMMC Level 1 accreditation, the Standard version, which also supports NIST SP 800-171 and CMMC Levels 2 and 3; and the Premium version, which accounts for 800-171 and all five CMMC levels. 
Department of Defense original equipment manufacturers and suppliers that have Exostar Managed Access Gateway credentials are eligible to access Certification Assistant Lite for free for one year. 
Others need to register and apply for a MAG credential to access the service. The Standard and Premium versions will be available for purchase later in the second quarter of 2020. 
Category: Popular Voices
Tags: aerospace and defense Certification Assistant CMMC Cybersecurity Maturity Model Certification Defense Industrial Base Exostar Popular Voices Scott Armstrong