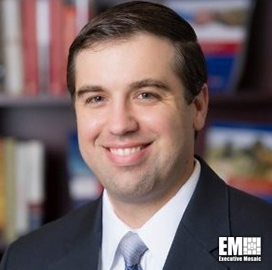 Paul Scharre
Senior Fellow, Director
CNAS
Experts Say Emergence of AI Poses New Challenges
Government officials are determined to use the benefits of artificial intelligence but reiterated the importance of adhering to law and values to reduce potential dangers.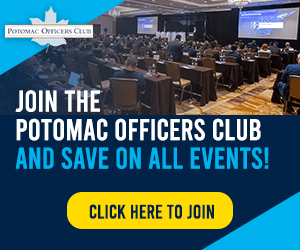 At the National Defense Industrial Association's Special Operations/Low-Intensity Conflict conference, Kevin Fahey, assistant secretary of defense for acquisition and sustainment, said the Department of Defense struggled with AI policy-wise. 
He said the challenge is "as much about proving the safety of being able to do it, then the capability of being able to do it."
Peter W. Singer, a strategist and senior fellow at the New America think tank, said the technology is increasingly intelligent and autonomous, ever-changing and doing more on its own. 
"That means that we have two kinds of legal and ethical questions that we've really never wrestled with before. The first is machine permissibility. What is the tool allowed to do on its own? The second is machine accountability. Who takes responsibility … for what the tool does on its own?" he said. 
Paul Scharre, director for the Technology and National Security Program at the Center for a New American Security and the author of Army of None: Autonomous Weapons and the Future of War, said the DoD incorporates new technology according to the laws of warfare. AI, however, is not the same as standard weapon systems and needs more supervision. 
 "Because of how it changes the relationship with humans and human responsibility for activity, because of some of the features of the technology today and concerns about … reliability and robustness, we need to pay more attention to AI than we might normally would to, say, a more advanced missile or some other kinds of technology," he said. 
The Joint Artificial Intelligence Center is tasked with developing the policies to turn AI principles into practice, and leading the deployment across the department. Alka Patel, JAIC's head of AI ethics policy, said the policy recommendations will be delivered to leadership by end-2020. 
She said AI ethics need to be integrated throughout a large and diverse organization such as the DoD, "which adds to the complexity and the challenges of how we think about our policy recommendations and the need for making sure that we do it right."
Category: Popular Voices
Tags: Alka Patel Alpha Dogfight artificial intelligence Heron Systems JAIC Jim Smith Joint Artificial Intelligence Center Kevin Fahey National Defense Magazine NDIA Paul Scharre Pentagon Peter Singer Popular Voices US military