Artificial intelligence
Experts Tackle Value of AI in Geospatial Intelligence Work
Experts in the geospatial intelligence sector recently talked about how artificial intelligence could help them in their work.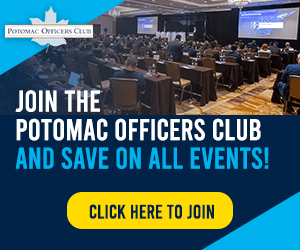 Speaking at the Geospatial Advantage Conference in Alabama, Mark Munsell, the National Geospatial-Intelligence Agency's deputy director for data and digital innovation, said better AI algorithms, more computers and enhanced storage and sensors would be necessary for processing the multitudes of data collected by hardware like drones and satellites.
Munsell noted that having more machines to handle data-related work would ensure that information would be processed more effectively, Geospatial World reported Monday.
Bradley Skelton, a research and development vice president at the autonomy company Hexagon, said the company already uses AI in its remote sensing and mapping solutions and will continue to do so as algorithms evolve. According to Skelton, AI makes it easier for users to recognize and categorize data samples.
Ian Anderson, chief product owner for Hexagon's ERDAS IMAGINE, said AI and machine learning improve GEOINT capabilities, particularly when it comes to accuracy. Anderson noted, however, that people are still needed for AI to work: experts are needed to train the technology to become more effective and more accurate.
In line with the growing demand for AI and automation in GEOINT, Munsell said the NGA would need the government, the academia and industry to work together in developing new techniques, hardware and software and ensure the accuracy of algorithms.
Category: Future Trends
Tags: artificial intelligence Bradley Skelton Future Trends geospatial analysis Geospatial World Hexagon Ian Anderson Mark Munsell National Geospatial-Intelligence Agency