Farinaz Tehrani,
Chief Legal Officer,
VSE
Farinaz Tehrani, Senior Vice President and Chief Legal Officer at VSE
Farinaz Tehrani serves as senior vice president and chief legal officer at VSE, an engineering and technical services company headquartered in Alexandria, Virginia.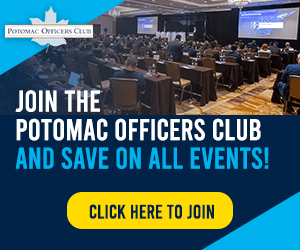 VSE provides inventory solutions, logistics, asset sustainment and modernization services for government and commercial vehicles. The company also offers consulting services in the health information technology and energy sectors, according to its website.
As chief legal officer, Tehrani is responsible for VSE's legal, compliance and regulatory functions. She has more than two decades of experience in senior legal and compliance roles across multiple industries, VSE said.
The company added that Tehrani has successfully overseen legal, governance and regulatory matters for both large and small organizations.
Prior to joining VSE in August, Tehrani served as the chief legal officer at Advantia Health, an organization focused on providing health care management for women.
Tehrani was previously associate general counsel for North America at infrastructure public company Transurban.
In the said role, she was responsible for complex commercial transactions, risk management, regulatory compliance, asset acquisitions and financing matters, according to her LinkedIn profile.
From 2004 to 2015, Tehrani held various counsel roles at Sunrise Senior Living, a global senior living public company.
Tehrani earned a Juris Doctor degree from Georgetown University Law Center and a bachelor's degree in economics from Tufts University.
Category: Executive Profiles
Tags: Advantia Health chief legal officer Executive Profiles Farinaz Tehrani Georgetown University Sunrise Senior Living Tufts University VSE