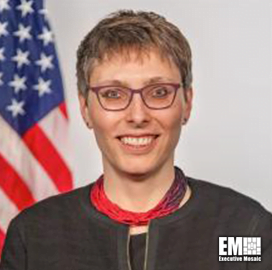 Laura Stanton
FAS Executive Urges Agencies to Review EIS Solicitations
An executive for the General Services Administration's Federal Acquisition Service considers the COVID-19 pandemic as an opportunity for agencies to examine gaps in their information technology modernization efforts and their solicitations for the $50B Enterprise Infrastructure Solutions telecom contract. 
Speaking at a recent AFFIRM webinar, Laura Stanton, incoming acting assistant commissioner of IT Category at FAS, said that agencies should assess their telecom investments, considering they were affected differently by the pandemic.
While some of the agencies have suffered from pandemic-induced contract delays, the GSA affirmed that all 19 of the biggest telecom investors across the federal government remain committed to transitioning to the next-generation EIS contract ahead of the expiry of existing telecom contracts in May 2023, FedScoop reported. 
In terms of solicitation changes to telecom contracts, Mike Maiorana, senior vice president of federal public sector sales at Verizon, noted that agencies are now focused on increasing bandwidth for voice and data networks in support of telework, telemedicine and distance learning. Maiorana also told FedScoop that agencies are prioritizing mobility services for community response, security services against evolving cyberthreats, cloud-based collaboration tools for workforce productivity and contact center solutions for remote customer service agents.
Some agencies, however, continue to rely on the legacy Networx, Washington Interagency Telecommunications System 3 and Schedule 70 contracts, Maiorana said, as they focus on more pressing matters. 
"We have seen other agencies accelerate solicitations to use EIS as an enabler of technologies to assist their COVID-19 responses," Maiorana explained. 
The Small Business Administration, in particular, has pushed back its plan to transition to the EIS telecom contract as its site audit was postponed with the implementation of the mandatory telework. According to Guy Cavallo, deputy chief information officer of SBA, is keen on replacing its wide area network with zero-trust networking.  
The GSA has been following a phase-segmented timeline ahead of its envisioned complete transition to the EIS contract. As indicated in a March 11 memo, the first phase of the EIS transition involves blocking agencies from using existing GSA telecommunications contracts, including Networx, WITS 3 and regional local service agreements.
Category: Contract Vehicles
Tags: Contract Vehicles EIS Enterprise Infrastructure Solutions Federal Acquisition Service FedScoop information technology Laura Stanton telecommunication