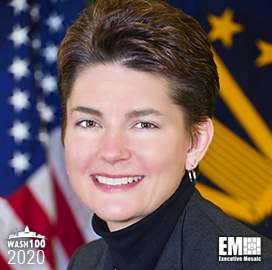 Maria Roat
Deputy Federal CIO
OMB
Federal CIO Council Eyes Government-Wide IT Modernization
Deputy Federal Chief Information Officer Maria Roat, a 2020 Wash100 winner and a past Potomac Officers Club event speaker, said the Federal CIO Council is looking to implement government-wide upgrades on several information technology areas.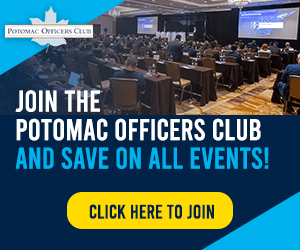 Speaking at a FedScoop-hosted summit, Roat affirmed that the council has already identified IT areas that can be modernized with proper funding, including data-sharing protocols for systems like HHS Protect and authentication and identity management capabilities. 
According to Roat, improving the consistency and clarity of results generated by dashboards and maturing data-sharing protocols that are critical to decision-making models, are key areas that the government should focus on, FedScoop reported. 
The Federal CIO Council first started identifying IT areas for potential investment in May. Looking back, Roat lauded federal agencies for their willingness to overcome bureaucratic red tapes amid the coronavirus pandemic to advance IT modernization.
The Department of Health and Human Services is one of several agencies that embraced modernization during the pandemic. The department recently launched the HHS Protect system to enable the White House Coronavirus Task Force to make data-driven decisions in real time. 
On the other hand, the Department of Defense migrated to its cloud-based Commercial Virtual Remote work environment in under 60 days to accommodate its 3M-member workforce. 
Employees from the Department of State also increased its use of videoconferencing app Cisco Webex, logging about 1M meeting minutes by the end of March. Additionally, the State Department developed over 60 internal apps accessible to all employees worldwide through the internet.
Citing the IT growth across the federal government, Roat challenged agencies to sustain and build on their modernization efforts. She urged agencies to continue driving innovation and breaking through internal barriers.
Category: Speaker News
Tags: CIO Council Commercial Virtual Remote work environment data-sharing protocols Department of Health and Human Services Federal Data Strategy FedScoop HHS Protect IT Modernization Maria Roat reusable technology Speaker News