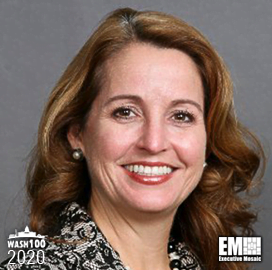 Suzette Kent
Federal CIO
Federal CIO Suzette Kent to Leave Role in July
Federal Chief Information Officer Suzette Kent, a two-time Wash100 awardee, will leave her post in July after over two years of service, the Office of Management and Budget announced.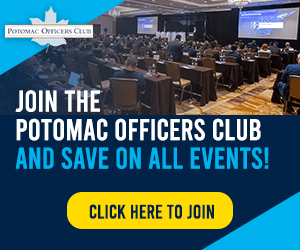 "My commitment was to give 100 percent to improving government technology and citizen services. It is my hope that the outcomes achieved stand in evidence to that commitment," Kent said in a statement. "It has been an honor and a privilege to serve our nation."
In a statement, OMB Acting Director Russ Vought thanked Kent for her service on behalf of the president, Federal News Network reported Thursday.
"During her time at the White House, she's had a remarkable impact on agencies' operations, helping to drive critical modernizations through the president's management agenda," Vought said.
"On behalf of the entire Office of Management and Budget, I want to express my deepest gratitude for Suzette and wish her all the best in this next chapter," he added.
Kent assumed her role in January 2018 after leaving the private sector. She previously served as a principal in Ernst & Young's financial services office for more than two years, Federal News Network reported Thursday.
At Ernst & Young, she led global business transformation programs for clients to help the company achieve its business goals, according to her LinkedIn profile.
Kent leveraged her extensive banking experience across payments, core banking, transaction banking, treasury management, commercial banking and retail banking to drive drive Ernst & Young's endeavors in multiple areas.
She also worked for seven years at JPMorgan before she left the company in July 2015.
The bulk of her career was spent at Accenture, where she spent nearly 15 years as a partner for financial services.
Category: Partnerships and Executive Moves
Tags: Federal News Network Jordan Burris Office of Management and Budget OMB Partnerships and Executive Moves Russ Vought Suzette Kent