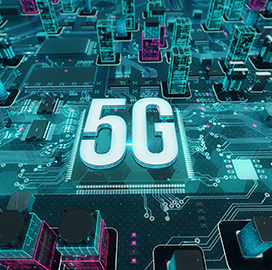 Facility automation
Federated Wireless Demos 5G Network's Ability to Enable Pentagon's Smart Warehouse Concept
Connectivity solutions provider Federated Wireless demonstrated how its pre-production 5G private wireless network could be used for the Department of Defense's smart warehouse initiative.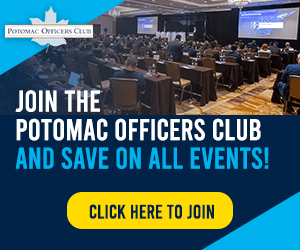 The company showcased the network at Marine Corps Logistics Base Albany from April 18 to 20. The solution was used to operate 5G-enabled internet-of-things applications, such as real-time robotics, smart security cameras, conveyance systems and inventory and asset management equipment.
The demo comes ahead of the official activation of the 5G network deployment at the MCLBA in July, Federated Wireless said.
Thomas Rondeau, principal director for FutureG & 5G at the Defense Department, said having a U.S.-built 5G network is essential in ensuring that the military maintains a strategic advantage that can be used to accelerate warfighter readiness. Rondeau, who spoke at the Potomac Officers Club's 2022 5G Forum in September, joined other military leaders and legislators during the demonstration.
The Department of the Navy has been working on the smart warehouse concept since 2022.
Category: Speaker News
Tags: 5G network automation Federated Wireless FutureG & 5G smart warehouse Speaker News Thomas Rondeau US Marine Corps