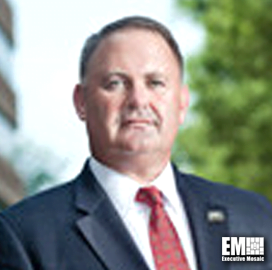 Figure Eight Appoints David Poirier as SVP, Government Partnership Leader
Appen Eight, an artificial intelligence modeling company, has appointed David Poirier as senior vice president. He will be responsible for growing the company's partnership with government agencies, including the Department of Defense and the Joint AI Center. 
Poirier brings into his new role over two decades of military experience and an extensive track record in the government technology space. 
Poirier most recently served as the senior vice president of BusPatrol, a public safety technology developer based in Lorton, Virginia. He is credited with growing the company's sales and implementing value-added strategies, Figure Eight said Thursday. 
His other prior roles include president at TRA6 Systems; president of mission systems, engineering and technology at Akima; president at Sava Workforce Solutions; and senior vice president at Truestone.
Before he left the Army as a lieutenant colonel in 2005, he led various federal and commercial initiatives for the services, including the FBI's Terrorist Screening Center and the Drug Enforcement Administration's global information technology enterprise.
The Army recognized him as "Military Officer of the Year" in 1992, inducted him into the "Hall of Fame" in 2001 through the Hawaii joint Police Association and granted him the "Order of the Marechaussee" recognition in 2004 through the Military Police Regimental Association, among others.
He earned a master's degree in criminal justice administration from the Chaminade University of Honolulu and a bachelor's degree in government and economics from St. Lawrence University.
Figure Eight, a subsidiary of IT company Appen, is itself an IT and services company based in San Francisco, California.
The subsidiary specializes in training data, AI, machine learning, bounding boxes, deep learning, bounding boxes, sentiment analysis, computer vision, natural language processing and data enrichment, among others, according to its LinkedIn profile.
Category: Partnerships and Executive Moves
Tags: Akima Appen Limited artificial intelligence BusPatrol David Poirier Department of Defense Figure Eight Federal Joint Artificial Intelligence Center machine learning Partnerships and Executive Moves Sava Workforce Solutions Senior Vice President Truestone U.S. Army