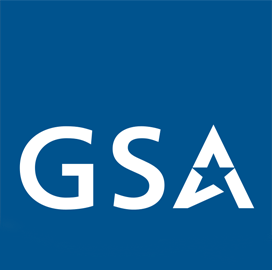 General Services
Administration
FITARA Scorecards, Technology Business Management Combination Needed For Increased IT Transaction Transparency
The Federal IT Acquisition Reform Act Scorecardmay be integrated with the Technology Business Management to give the federal government a more complete overview its IT investments. 
The Office of Management and Budget is starting to add more data to the IT dashboard regarding agencies' TBM use, a framework that has drawn the attention of the federal chief information officers, Fedscoop said Wednesday.  
The private sector system is a data-driven tool that shows the business or mission value of IT investments. The collaborative framework helps private organizations align their IT departments with overall business objectives. 
David Shive, General Services Administration CIO and a past Potomac Officers Club event speaker, noted a similarity between TBM and the FITARA Scorecard, as the system becomes more of a total digital hygiene audit for agencies.
"The intersection is actually very blunt and very obvious when you kind of lift the lid and look under the covers for both of them," he said 
Shive added that both frameworks are about increased transparency. "Whether it's transparency in how an IT shop is delivering against the business mission of the agency it's serving or it's cost transparency, where you're assessing the value of IT investments relative to the business value derived out of those investments," he said.
He noted that TBM and data-driven decision-making systems are not a new field to him. He helped design a federal playbook to instruct agencies on how to adopt the framework. His familiarity with the system allowed GSA to be a top performer on the biannual scorecards. 
Shive said GSA's IT group is cnsistently named as the ideal agency to work for in the federal government. "We've been able to demonstrate over a pretty extended period of time that we're doing good IT on behalf of the businesses of GSA," he said.
Category: Speaker News
Tags: David Shive Federal IT Acquisition Reform Act FedScoop FITARA General Services Administration Government Accountability Office Kevin Walsh Office of Management and Budget Speaker News TBM Technology Business Management