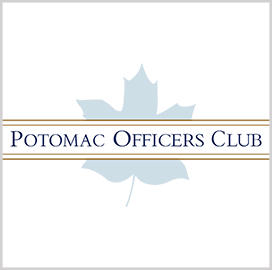 Emerging technology
Five AI Strategy Leaders in GovCon
Artificial Intelligence is one of the most impactful technologies today. Federal agencies and businesses are investing in AI for applications such as natural language processing, computer vision and facial recognition.
For instance, the Department of the Air Force has turned to AI to improve its ability to make weather predictions, which can have a profound impact on flight operations. The U.S. Patent and Trademark Office is also on track to adopt AI to improve its intellectual property classification system.
The Potomac Officers Club—a division of Executive Mosaic—features AI strategy leaders in the government contracting sector.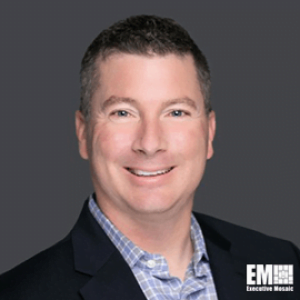 Ryan Legge serves as the president of analytics at BigBear .ai, a provider of artificial intelligence-powered IT solutions. The company works with customers in the defense, intelligence, manufacturing, health care and commercial space sectors, among others.
In his role, Legge is in charge of managing profit and loss for the co BigBear .ai's analytics sector, his LinkedIn profile says. He has over 20 years of experience in all aspects of the system development life cycle.
His areas of expertise include data warehouse architecture, data modeling, database and table design and business intelligence.
Prior to joining BigBear .ai in March 2021, Legge served as vice president at data analytics and machine learning company NuWave Solutions. He was responsible for NuWave's business development functions for federal civilian and defense customers. His other positions at the company included Informatics architect and director of data services.
From 2005 to 2010, Legge served as a manager in KPMG's federal business performance services practice. He managed accounts with the Department of Defense and the military services.
Legge spent three years as a material program manager at Northrop Grumman, where he managed subcontracts for the F/A-22 program.
He earned a Master of Business Administration degree from the Johns Hopkins University Carey Business School and a bachelor's degree in business administration and marketing from McDaniel College.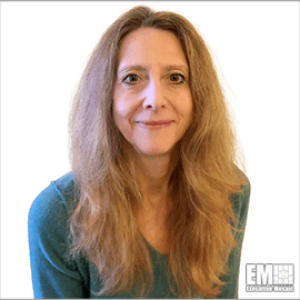 Christine Hines, a Potomac Officers Club member, works at ManTech as vice president for artificial intelligence, analytics and automation, responsible for forming and implementing the company's A3 strategy.
Since taking the job in December 2021, the executive has been leading a team tasked with building innovative and disruptive capabilities for government clients.
Hines brings to the company more than 25 years of experience in developing AI and data analytics applications, her LinkedIn profile says.
Before joining ManTech, she served as tech lead of Leidos' big data team. In that role, she helped restructure software development work, assessed the transition of an on-premise project into the cloud and coded a series of bash scripts to automate security auditing in Amazon Web Services.
She also spent nearly five years working as data science director at Navstar, where she focused on integrating petabytes of data from internal and external sources to enable a global data analytics system.
Engility, which is now part of Science Applications International Corp., hired Hines in January 2013 as principal systems engineer after the company acquired Dynamics Research Corp. where she held the same role. At Engility, Hines delivered subject matter expertise for data warehouse requirements and data architecture and authored National Institute of Standards and Technology security accreditation documents for databases, software and networks.
She held the technical director and senior director roles at HPTi before it was renamed Engility.
Her other work experiences include serving as director of technology at i2, as a senior consultant at James Martin & Co. and as an application engineering and area manager at Rockwell Automation.
Hines holds a bachelor's degree in electrical engineering from Penn State University, a master's degree in information systems from the University of Maryland, a doctorate degree in computer science from the George Washington University, and a Master of Business Administration degree from the Robert H. Smith School of Business at the University of Maryland, College Park.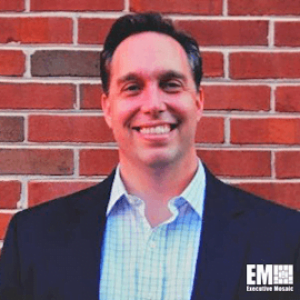 Collin Lee has been serving General Dynamics Mission Systems as director of Frontiers for nearly four years. Frontiers is a space technology incubator for GDMS.
In his current role, Lee focuses on developing technologies, including those using quantum mechanics, for internet of things connectivity. His work also includes using artificial intelligence to automate network operations and fuse data at edge points.
Before moving to GDMS, the executive served the government for more than a decade in various capacities, according to his LinkedIn profile.
Lee spent nearly five years as professional staff for the defense subcommittee of the House Committee on Appropriations, where he managed a $35 billion portfolio comprising the acquisition and sustainment programs for space and ground systems, artificial intelligence and machine learning seedling programs, autonomous systems and other intelligence programs.
Lee also worked as chief of staff of the National Intelligence Management Council within the Office of the Director of National Intelligence, tasked with developing strategic plans, preparing budgets, assessing performance and leading auditability reviews.
His other government roles include serving as legislative affairs director for the White House's National Security Council and as legislative liaison for ODNI.
Prior to his work at government entities, Lee was Booz Allen Hamilton's senior consultant for more than four years, conducting strategic planning, business planning and performance analysis for government clients. He also held the same position at IBM and PwC.
The executive, who remains a visiting fellow at the National Security Institute, was previously an advisory board member of The Singularity Group.
Lee holds a bachelor's degree in public administration from James Madison University and a Master of Business Administration degree from Johns Hopkins University.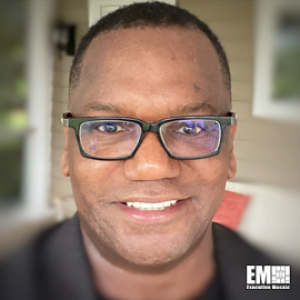 Brian Keith is the general manager of national intelligence specialist sales at Microsoft Federal.
Keith works with government and business leaders to integrate data and artificial intelligence in their organizations. He is experienced in implementing agile data, AI and cloud strategies and helping teams in their efforts to integrate AI into their workflows.
Keith has been holding his current position since October 2021. He was the lead official for Microsoft's Federal Azure Data and AI before becoming the national intelligence specialist sales GM, according to his LinkedIn profile.
In addition to his work at Microsoft Federal, Keith is a member of the Forbes Technology Council. He is also a research adviser at Emerj AI Research and an advisory board member at ZenLedger.
Keith worked at the computer company IBM for nearly 21 years before joining Microsoft. The last position he held at the company was senior director of IBM's Data and AI North America Government Expert Labs.
Other positions he held at IBM include director of the public sector segment and senior director of the company's Watson Group.
The industry veteran was a naval flight officer at the U.S. Navy from 1990 to 1999.
Keith holds a master's degree in business from Strome College of Business and a bachelor's degree from the U.S. Naval Academy.
Microsoft Federal offers cloud, Microsoft 365 and zero trust security to clients in the defense, intelligence and federal civilian government sectors. Microsoft is headquartered in Redmond, Washington, and has multiple offices within and outside the U.S.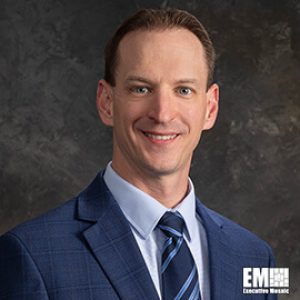 Justin Taylor is the vice president of artificial intelligence at Lockheed Martin and is a Potomac Officers Club member. He oversees Lockheed's AI and machine learning development and implementation. He also leads the company's AI Center.
Taylor has been holding his current position since May 2021 and has been with Lockheed since 2000, according to his LinkedIn profile.
Before taking on his current role, Taylor was the director of engineering of Lockheed Martin Skunk Works. In this position, he was responsible for developing ISR program systems and was the independent research and development program manager for joint all-domain operations.
Other positions that Taylor has held at Lockheed include senior program manager of the Skunk Works Mission Systems Roadmaps R&D organization, enterprise open systems architecture program manager for the Skunk Works Common Systems portfolio and embedded software engineering staff at the company's Simulation and Systems Integration Labs.
He is also an active member of the advisory council of The University of Texas at Austin's Department of Computer Science. As a council member, he helps the chairman accomplish the college's academic and societal mission. Taylor has been a member of the advisory council since May 2019.
The Lockheed veteran holds a bachelor's degree in computer science from The University of Texas at Austin.
Lockheed Martin offers a variety of fixed-wing and rotor-wing aircraft and aircraft-related services for military, first response and national security uses. It also provides autonomy, AI, hypersonics development, hypersonics, JADO and situational awareness services.
The company is headquartered in Bethesda, Maryland, and has multiple offices within and outside the U.S.
ABOUT POTOMAC OFFICERS CLUB
The Potomac Officers Club is owned and operated by Executive Mosaic. Since 2002, Executive Mosaic has been a leader in media and exclusive senior executive networking programs primarily targeted to the U.S. federal government contracting (GovCon) marketplace. In addition to connecting executives of consequence into a fabric of like minded communities, the company's growing cross-media platform serves as a leading source of news about the people, policies, trends and events shaping the nation's GovCon sector.
Category: Executive Profiles
Tags: AI strategy leaders Brian Keith Christine Hines Collin Lee Executive Profiles govcon government contracting Justin Taylor Ryan Legge