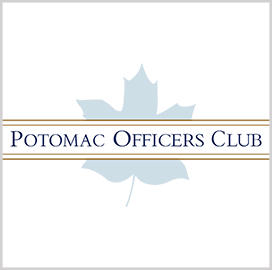 Business development
Five Business Development Executives in Government Contracting
Implementing strategies and capturing opportunities are essential to business development and revenue growth. Scott Pollack, co-founder & CEO of Firneo and a contributor at Forbes, defines business development as "the creation of long-term value for an organisation from customers, markets, and relationships."
A business development strategist who can identify new prospects, determine and deliver the needs of customers, create and maintain partnerships and understand the different elements of value for an organization is seen as an important key to achieving success.
HyperVelocity Consulting, Trideum, Anderson Enterprise Solutions, Parsons and L3Harris Technologies are among the companies that have employed business development specialists, who have played a significant role in identifying and meeting the technological needs of the federal government, the military and other organizations.
The Potomac Officers Club — a division of Executive Mosaic — presents five business development executives in the government contracting sector.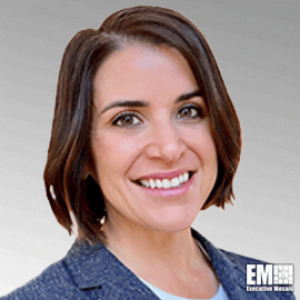 Judy Griep has been serving as HyperVelocity Consulting's director of programs and government business development since June. She brings to the company more than a decade of experience in operational reporting and recordkeeping, training, strategic operational support and program management achieved through working with the U.S. government, private sector and non-profit organizations. She also led high-performance teams that delivered significant technical solutions to government and commercial customers in a global market, according to her LinkedIn profile.
Griep is currently a drilling reservist supporting the U.S. Army Space and Missile Defense Command as an intelligence officer and space operations officer. She has been serving the command since August 2007. Griep was previously deployed to support the Combined Joint Task Force-Horn of Africa, during which she supervised a 13-person foreign influence team in the Joint Intelligence Center providing all-source analysis for 12 east African countries, focused on malign influence and global power competition; worked as the aide-de-camp to the deputy commanding general; and served as the executive officer to the commanding general responsible for coordinating projects, requests for information, issues and initiatives.
Prior to HyperVelocity, Griep was a program manager at Accenture Federal Services. She oversaw all aspects of program management, including forecasting, resource and time management, personnel management and project planning for two programs supporting a U.S. Department of Defense customer. She also led a multidisciplinary team providing knowledge management services for an entire government organization.
Her 14-year career also includes time spent as a program support specialist at CACI International, as cyber operations manager at The Exodus Road and as a field service representative for Intelligent Software Solutions.
Griep earned her bachelor's degree in sociology and a master's degree in health promotion from the University of Colorado Colorado Springs.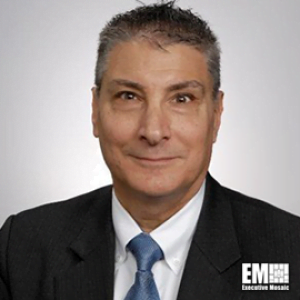 Joseph Palermo is the business development director for space and airborne system mission networks at L3Harris Technologies, heading efforts to provide network and surveillance capabilities to domestic and international customers in the aviation, defense intelligence, security and space sectors. He oversees direct interaction with clientele such as the Space Development Agency, the National Geospatial-Intelligence Agency and Customs and Border Protection.
Palermo's other responsibilities include coordinating with L3Harris' profit and loss and business execution teams as well as mentoring a team of four business development principals to advance capture opportunities, according to his LinkedIn profile.
Palermo, a Potomac Officers Club member, was briefly senior director of sales for U.S. defense, intelligence and security at ICEYE, a satellite manufacturer based in Finland. He oversaw business development and sales of synthetic aperture radar products and services to American clients such as the federal government.
From 2015 to 2021, Palermo was geospatial business development and engineering manager at Parsons, heading long-term strategies for driving business growth and improving the company's internal structure. He was the primary liaison for NGA, handling multiple indefinite-delivery/indefinite-quantity contracts worth over $120 million for various engineering and enterprise services.
He did similar work during a nine-year stay at Booz Allen Hamilton as a geospatial engineering program manager, supporting government customers such as the Office of the Undersecretary of Defense for Acquisition, Technology and Logistics and the Federal Aviation Administration.
Palermo served for six years as a commercial airline pilot for Comair, a Delta Air Lines subsidiary that ended operations in 2012. Earlier in his career, he worked in various system engineering positions at Lockheed Martin, BAE Systems and L3Harris.
From 1986 to 2015, Palermo was a U.S. Navy aviator and a Space Cadre information warfare officer. His other roles included time as a foreign military sales officer, operations director and international relations director.
He earned a Master of Business Administration degree with a focus on global business strategy from George Mason University and a bachelor's degree in aerospace engineering from Pennsylvania State University.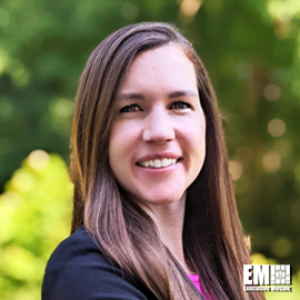 Stephanie Pye is the manager for strategic account planning at Parsons, where she is responsible for developing growth plans for priority customers, performing market and contract analyses and providing insights to aid executive leadership.
Before her current role, she worked as a business intelligence manager at Verizon for the federal, state, local government and education sectors. Pye, a member of the Potomac Officers Club, was in charge of data-based recommendations for strategic positioning and competitive decision-making, according to her LinkedIn profile.
She initially joined Parsons in 2017 as a competitive intelligence analyst performing similar tasks relating to market research gathering and analysis. Her functions included assessing contract awards, buying patterns and broad market trends. Pye prepared for and facilitated Black Hat reviews and regularly interfaced with the company's capture and business development teams.
From 2010 to 2017, she held a variety of positions at Honeywell, including senior analyst for new markets growth and senior marketing specialist within the aerospace division. Before that, Pye was a business intelligence analyst at Honeywell Technology Solutions, where she developed and maintained a competitive intelligence repository to consolidate previously fragmented information.
Earlier in her career, Pye worked in market research-related roles at IMC, Pennsylvania State University and Shaver's Creek Environmental Center.
She earned a bachelor's degree in marketing and business law from PSU, where she was part of the Daily Collegian campus newspaper.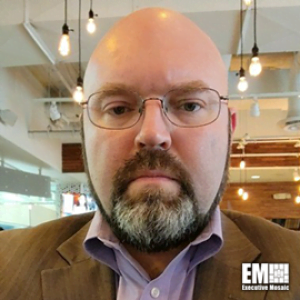 Shon Anderson is the founder and CEO of Anderson Enterprise Solutions, which provides strategic advisory services and gathers intelligence for clients to determine business development and capture opportunities. He was previously the vice president of strategic growth and business development at Pro-Sphere Tek, responsible for creating and maintaining partnerships and implementing strategies. Anderson, a Potomac Officers Club member, is experienced in leading internal audit and quality assurance projects and managing programs for the Departments of Defense and other government agencies, according to his LinkedIn profile.
Prior to Pro-Sphere Tek, he was a contract program manager at Calibre Systems. His main responsibility was to manage the company's SRP IT Enterprise Program. He was also in charge of overseeing multiple software application projects for the U.S. Army's Sustainable Range Program and managing subcontractors for financials, tasking and business development.
Before joining Pro Sphere, the executive served at ASM Research as a quality assurance manager focused on development, IA and QA projects for software application programs for the DOD. He led a team of 16 QA analysts, including testers, developers and technical writers, and was appointed as the QA lead for the company-wide Capability Maturity Model Integration level 2 and level 3 project.
Anderson moved to ASM from Infonetic where he was hired as test manager. Prior to the said role, he was a QA lead at CoCreate Software.
Anderson holds a bachelor's degree in physics from Colorado State University.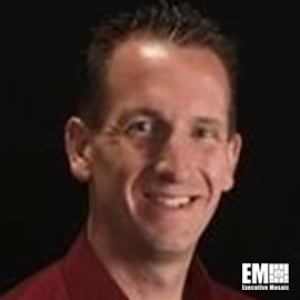 Andrew Gross serves as director of the advanced capabilities and integration segment at Trideum. The ACI sector leads corporate operations, including project management and business development for customers facing challenges in modernizing sensors; autonomous systems; and distributed live, virtual and constructive networks, among other technologies. Gross was promoted to his current position in August 2021. He previously served the company as operations manager, program manager and senior analyst, according to his LinkedIn profile.
Gross joined Trideum in 2008, bringing over 20 years of experience working with the Department of Defense. According to the company, he played a key role in expanding the business and delivering time-tested results for some of Trideum's valuable customers.
The executive previously served as an operations research analyst at the U.S. Army Capabilities Integration Center, during which he conducted requirements analysis supporting modeling and simulation plans, led the Army Training and Doctrine Command's participation in the Cross-Command Collaborative Effort and assisted the Department of the Army's DCS, G-3/5/7 in formulating modeling and simulation policy, procedures and funding for the Army M&S.
Gross was also an operations research analyst at TRADOC Analysis Center, now known as TRAC. He served as a project team lead in the Modeling Analysis Division and was responsible for the development and implementation of simulations and command and control software and data collection and analysis.
Prior to taking the role at TRADOC Analysis Center, he was a lead teacher at Hopewell City Public Schools for trigonometry and math analysis.
Gross earned a bachelor's degree in elementary education from Roberts Wesleyan University and a master's degree in operations research from the Florida Institute of Technology.
ABOUT POTOMAC OFFICERS CLUB
The Potomac Officers Club is owned and operated by Executive Mosaic. Since 2002, Executive Mosaic has been a leader in media and exclusive senior executive networking programs primarily targeted to the U.S. federal government contracting (GovCon) marketplace. In addition to connecting executives of consequence into a fabric of like minded communities, the company's growing cross-media platform serves as a leading source of news about the people, policies, trends and events shaping the nation's GovCon sector.
Category: Executive Profiles
Tags: Anderson Enterprise Solutions business development executives Business Development Strategy HyperVelocity Consulting L3Harris Technologies Parsons Trideum