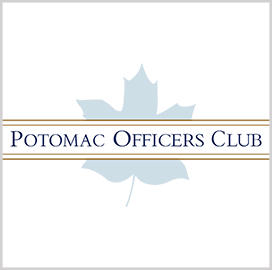 Growth strategy
Five Business Growth Leaders in Government Contracting
A company achieves business growth when it expands and starts to need more avenues to generate profit, said HubSpot, a developer of business software. Businesses also need a concrete growth strategy to ensure they can withstand sudden changes in the market.
Even small businesses that cannot yet afford to appoint dedicated financial experts may want to consider hiring consultants for their growth strategy, said Ryan Lucia, a Forbes contributor and owner of multiple successful startups.
The Potomac Officers Club—a division of Executive Mosaic—features five business growth leaders in the government contracting sector.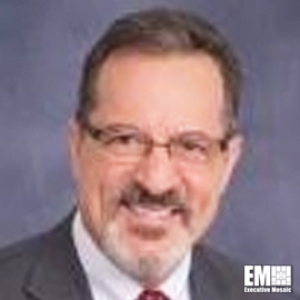 Bruce Feldman is the senior vice president of business development at technology integrator SAIC, working out of Reston, Virginia. His professional specializations include business development and capture management, proposal development and leadership, satellite and wireless communications, space systems architectures, and cyber, according to his LinkedIn profile.
Feldman assumed his current role in January 2019. He oversees direct strategy, campaign planning, business development and capture management for the company's National Security and Space Sector business. He also mentors junior and mid-level business development and capture professionals.
Before joining his current employer, Feldman was the senior vice president of corporate growth and development at Engility Corporation, a defense and space manufacturer based in Virginia acquired by SAIC in 2019. In that role, he oversaw corporate strategy for identifying, pursuing, expanding and winning new business. That role also saw him promoting standards for excellence across all growth activities, his biography further reveals.
Previously, Feldman served as the senior vice president of national systems at QinetiQ North America. That role saw him leading a 190-strong team that provided science and technology-based professional services and solutions for federal clients.
Feldman's career began in the Air Force, where he served in active duty for 11 years followed by 10 years as a reservist. He retired with the rank of lieutenant colonel.
Feldman earned his degree in electrical engineering from the Air Force Institute of Technology. He later earned his master's degree in the same field from the Massachusetts Institute of Technology.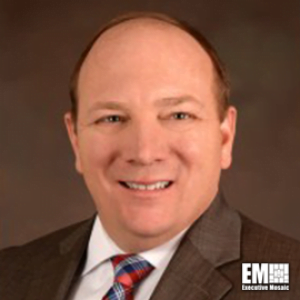 Sam Lewis, a Potomac Officers Club member, is the chief growth officer and group function director of business development at defense technology company QinetiQ.
Lewis serves on QinetiQ's global leadership team, leading business development, contract oversight, supply chain management and strategic communications and marketing. He has been with the company since May 2021.
The QinetiQ executive was the president and chief operating officer of Spatial Integrated Systems before assuming his current position, according to his LinkedIn profile.
At SIS, Lewis led the sale of the company's autonomy business segment to Huntington Ingalls Industries and was responsible for operations, growth and strategy for the unit before its sale. He joined SIS in July 2019.
The industry veteran was the senior vice president of automation and digital services at Siemens Government Technologies from 2012 to 2019. In this position, he led growth, delivery and customer satisfaction across all of SGT's programs.
The official also handled multiple leadership roles at Serco North America.
Lewis was also in the U.S. Navy for seven years, serving as an intelligence analyst and a surface warfare officer.
The QinetiQ executive graduated from the U.S. Naval Academy.
QinetiQ offers manufacturing, artificial intelligence, robotics, secure communications and weapons systems services and solutions to clients in the defense, aviation, government and law enforcement sectors. It is headquartered in Farnborough, United Kingdom, and has offices in the U.S. and other parts of the world.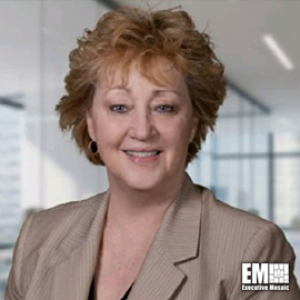 Ann Waynik is the senior director of business development and capture at Day & Zimmermann and is a Potomac Officers Club member.
Waynik leads the development and acquisition of business opportunities that support D&Z's Government Service business. She also ensures that the company wins new engineering businesses across agencies within the intelligence community.
She has been with the company since November 2021, according to her LinkedIn profile.
Before assuming her current role at D&Z, Waynik was a business development manager at PAE Corporation, which was acquired by Amentum. She was also the director of business development at Tenica and Associates, responsible for corporate business growth across the IC and the Department of Defense business sectors.
The other leadership positions that Waynik has handled are vice president of marketing and business development at Scitor Corp., senior system engineer at Engility and system and test engineer at Ford Aerospace. She started her career in 1984 as a system engineer at Martin Marietta.
Waynik sat down with POC for an interview in January. The D&Z executive talked about ways to adapt to changes in the federal landscape, ways for newcomers to advance their careers in government contracting, her accomplishments throughout her career and ways to create a positive impact across the federal landscape.
The industry veteran holds a Master of Business Administration degree and a bachelor's degree in business and management from the University of Phoenix.
Day & Zimmermann offers construction, engineering, munitions, government services and recruiting and workforce solutions and services. It is headquartered in Philadelphia and has multiple offices across the U.S.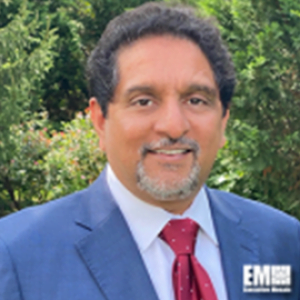 Ravi Dankanikote serves as senior vice president of business development for the defense and civilian sector at Science Applications International Corporation, a government contractor that delivers digital transformation solutions.
On its website, the company says it offers engineering, information technology modernization and mission solutions to clients in markets such as defense, space, civilian and intelligence. Dankanikote joined SAIC in January 2021, his LinkedIn profile says.
His responsibilities cover demand creation, shaping, capture, proposal execution and campaigns, SAIC said in a press release.
He joined SAIC after working for nearly three decades at CACI International, where he served as senior vice president of strategic growth and government-wide acquisition contract operations.
In the said role, Dankanikote was in charge of the company's strategy to help Department and Defense and civilian customers acquire mission-critical systems on time.
Earlier in his career at CACI, he served as SVP of business development for the company's enterprise solutions and services group.
He chairs Executive Mosaic's Business Development Council and previously chaired WashingtonExec's Business Council.
Dankanikote earned a master's degree in computer science from the Shippensburg University of Pennsylvania and a bachelor's degree in engineering from India's R.V. College of Engineering.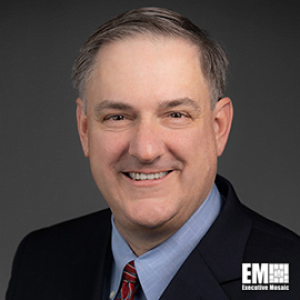 Jeff Druessel serves as the vice president of strategic development at Riverside Research, a nonprofit organization chartered to conduct research and development in support of U.S. interests.
Riverside Research studies electromagnetics, machine learning and modeling and simulation and provides services in intelligence analytics, life cycle management and mission planning, its website says.
In his position, Druessel provides leadership in areas like strategic planning, business development and capture planning. He also plays a lead role in mergers and acquisitions and investments, his LinkedIn profile says.
Druessel brought with him 30 years of experience in the defense and intelligence sector when he joined Riverside Research in February 2020.
He was previously senior director of L3Harris Technologies' national security space business unit. Prior to L3Harris, he held served as general manager for national security space at Applied Defense Solutions before it was acquired by L3Harris.
Before becoming part of ADS, Druessel was director of programs at Leidos.
Earlier in his career, Druessel served as a scientist and acquisition officer in the U.S. Air Force. He was assigned to the Air Force Systems Command, Air Force Research Laboratory and the National Reconnaissance Office.
Druessel earned a bachelor's degree in engineering physics from the University of Illinois and a master's degree in systems management from the University of Southern California. He also holds a master's degree and a doctorate in engineering physics from the Air Force Institute of Technology.
ABOUT POTOMAC OFFICERS CLUB
The Potomac Officers Club is owned and operated by Executive Mosaic. Since 2002, Executive Mosaic has been a leader in media and exclusive senior executive networking programs primarily targeted to the U.S. federal government contracting (GovCon) marketplace. In addition to connecting executives of consequence into a fabric of like minded communities, the company's growing cross-media platform serves as a leading source of news about the people, policies, trends and events shaping the nation's GovCon sector.
Category: Executive Profiles
Tags: Ann Waynik Bruce Feldman business growth leaders Executive Profiles govcon government contracting Jeff Druessel Ravi Dankanikote Sam Lewis