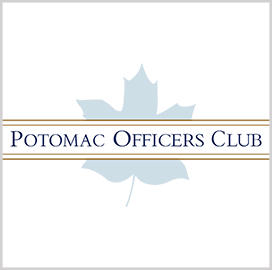 Customer experience
Five Chief Customer Officers in Government Contracting to Watch
Organizations in both the private and public sectors are taking customer experience more seriously. According to Gartner, the number of companies that have a chief customer officer or an equivalent role rose from about 65 percent in 2017 to nearly 90 percent in 2019.
The public sector has also long strived to deliver better citizen experiences. Even before the pandemic, governments had been enjoying a "digital wave" that allowed them to deliver better experiences to citizens businesses and government employees through technology, according to Deloitte Insight.
The Potomac Officers Club—a division of Executive Mosaic—features five chief customer officers in the government contracting sector.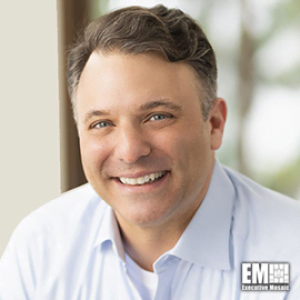 John Sabino is a senior vice president and the chief customer experience officer at cloud computing company VMware. He has been holding his leadership position since October 2021.
Sabino oversees the Customer Experience and Success organization, which consists of over 7,000 people worldwide. CXS is a group within the company that is dedicated to supporting customers and partnering with sales and marketing teams to provide the best solutions to clients.
Sabino is experienced in supporting organizations that are undergoing rapid growth and complex transformation, according to his LinkedIn profile.
The industry veteran was an SVP and chief customer officer at software company Splunk Technology before moving to VMware. In this leadership role, he led customer relationships, CX and digital journey while overseeing an organization that generated over $900 million in revenue across the company's various sectors.
Other leadership roles that Sabino held include SVP and chief operating officer at GE Capital and SVP of commercial operations at NBCUniversal.
He also served in the U.S. Army for five years, where he commanded a tank platoon and multiple battalions.
Sabino holds a master's degree in marketing and entertainment from the University of Southern California and a bachelor's degree in systems engineering from the U.S. Military Academy at West Point.
VMware offers cloud, networking, workspace and security products and services to government, education, health care, communications, life sciences, manufacturing and education clients. It is headquartered in Palo Alto, California, and has multiple offices within and outside the U.S.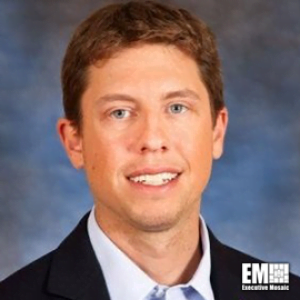 Jeff Davison is the chief customer officer at software company Unanet, working out of New Alexandria, Virginia. He is a technology executive with significant experience in delivering customer solutions, transforming on-premise service delivery organizations to cloud, building high-performing leadership teams and optimizing internal business processes, according to his LinkedIn profile.
Davison joined Unanet as its CCO in December 2019. With his help, some 1,200 organizations have come to trust the company to maximize staff utilization, reduce overhead and administrative, improve speed and accuracy of invoicing, and support forward decision-making for improved operations, his profile said.
Before joining Unanet, Davison briefly served as the chief operating officer at CentralSquare Technologies, a company providing public safety and public administration software. By his own account, he drove cost savings as well as managed profits and losses to improve the firm's overall performance.
Previously, Davison was vice president of global services at Ellucian, a provider of software and services designed for higher education. During various times in his almost seven years with the company, he led all consulting practices and delivery of solutions in North America and was responsible for all aspects of private cloud delivery for 140 customers across the globe.
Davison earned his bachelor's degree in business administration, majoring in computer information systems from James Madison University.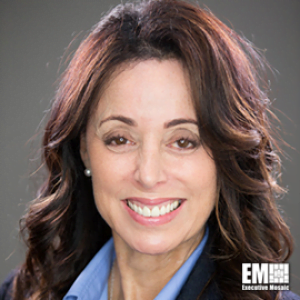 Gerri Elliott is an executive vice president and the chief customer and partner officer at networking hardware company Cisco. She has been holding her current leadership role since April 2018.
At Cisco, Elliott oversees sales, systems engineering, marketing and channel strategies. She is also a member of the executive leadership team and is responsible for executing all of the company's revenue worldwide.
The industry veteran is also an independent director at IT service provider Marqeta and home appliance manufacturer Whirlpool Corp., according to her LinkedIn profile.
Elliott previously spent over five years holding various leadership roles at Juniper Networks. She was the EVP of strategic alliances from 2009 to 2011 and was the EVP and strategic adviser at the networking products provider before leaving the company in 2014.
Prior to joining Juniper, she was a corporate VP at the computer software company Microsoft, and prior to that, she served as the VP of the North America distribution sector at computer hardware provider IBM.
Elliott holds a bachelor's degree in political science from New York University.
Cisco offers networking, software, internet of things, data center and cloud and computing products and services to residential, commercial and government customers. It is headquartered in San Jose, California, and has multiple offices within and outside the U.S.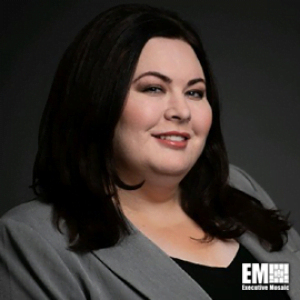 Michelle Punch is chief customer officer at cybersecurity company Forcepoint, working out of Austin, Texas. She is an accomplished customer-focused leader with over 18 years of experience, according to her LinkedIn profile.
Punch has an affinity for building talented professional teams and rapidly delivering on key strategies with a focus on competitive disruption and customer success outcomes. She is well-versed in translating and building strategic vision into reality to deliver best-in-class customer support.
Throughout her career, Punch has been consistently relied upon for process improvements, technical expertise and solutions-based orientation, her profile further states.
Punch has been working at Forcepoint for the past four years but only took on the CCO role in February 2021. She initially joined the company as its vice president of technical support and customer experience.
Before joining her current employer, Punch held several key customer support leadership positions at Dell EMC. During her over nine years with the company, she led call center operations, instituted customer focus programs and served as an adviser to the company's top management.
Punch earned her degree in computer science from University College Cork. She later earned her Master of Business Administration degree from Boston College Caroll School of Management.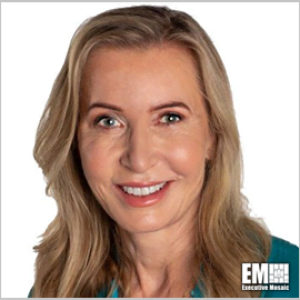 Patricia Hatter is the chief customer officer at Palo Alto Networks, working out of Los Gatos, California. She is a skilled profit and loss manager as well as an executive leader of services, sales, channel partner, operations and information technology organizations, according to her LinkedIn profile.
Hatter further describes herself as a business and operations leader who drives digital transformation for global companies, accelerating their revenue, market position and profitability. Her expertise includes driving large-scale change by developing and implementing creative strategies that boost productivity, speed for new capabilities, employee engagement and customer equity, her profile reveals.
Hatter joined Palo Alto, an American multinational cybersecurity company, in August 2019. She initially joined the company as its senior vice president of global customer services before taking on the CCO role.
Previously, Hatter was SVP and general manager of services at McAfee, where she worked for over seven years. In that role, she helped the company achieve a 50 percent year-on-year growth in 2016. She also helped win the company's two largest-ever combined product/service deals.
Earlier in her career, Hatter served as vice president of business operations at Cisco Systems. In her six years with the technology company, she helped improve partner profitability and satisfaction, launched a widely adopted customizable partner platform and drove "productivity and quality well into the double digits."
Hatter earned both her bachelor's and master's degrees in engineering from Carnegie Mellon University.
ABOUT POTOMAC OFFICERS CLUB
The Potomac Officers Club is owned and operated by Executive Mosaic. Since 2002, Executive Mosaic has been a leader in media and exclusive senior executive networking programs primarily targeted to the U.S. federal government contracting (GovCon) marketplace. In addition to connecting executives of consequence into a fabric of like minded communities, the company's growing cross-media platform serves as a leading source of news about the people, policies, trends and events shaping the nation's GovCon sector.
Category: Executive Profiles
Tags: chief customer officer Deloitte Insight Executive Profiles Gartner Gerrie Elliott govcon government contracting Jeff Davidson John Sabino Michelle Punch Patricia Hatter