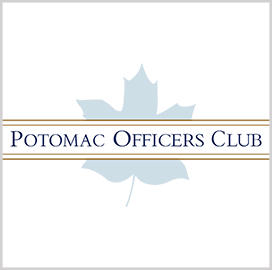 Chief strategy officer
Five Chief Strategy Officers in Government Contracting
The chief strategy officer has a major influence over a company's success as well as the chief executive's performance.
Unlike other C-suite positions, the CSO does not typically run day-to-day functions or focus on specific domains. Deloitte has quoted a global pharmaceutical company CSO who said that the role is "responsible for nothing and accountable for everything."
Instead, the CSO is responsible for overall strategy and plays a key role in anticipating future challenges and mobilizing an organization, Deloitte said.
The Potomac Officers Club—a division of Executive Mosaic—features five CSOs in the government contracting sector.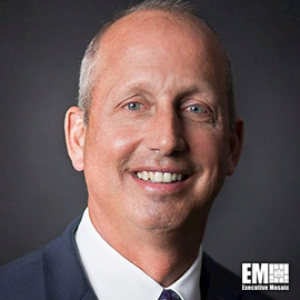 Greg Resutek is the chief strategy and growth officer at aerospace and defense company ASRC Federal, working out of Reston, Virginia. He is a proven leader specializing in strategy, financial analytics, organizational alignment and optimization, mergers and acquisitions, and business development, according to his LinkedIn profile.
Resutek has been with ASRC Federal for almost eight years. He joined the company in 2014 as its executive vice president and chief operating officer, gradually assuming more responsibilities before rising to his current post in January 2022.
Before joining his current employer, Resutek was the vice president of finance at civil engineering firm URS Corporation, where he worked for over seven years. In that role, he led a $2.8 billion division within the company and the over 300 professionals in it.
Earlier in his career, Resutek held several managerial positions at Motorola's Federal Markets Division. During his over nine years with the company, he rose to become its Department of Homeland Security sales manager. He was named the company's sales manager of the year in 2006 after exceeding his quota by 185 percent.
Resutek earned his bachelor's degree in business and finance from the University of Maryland. He later earned his Master of Business Administration degree from George Washington University.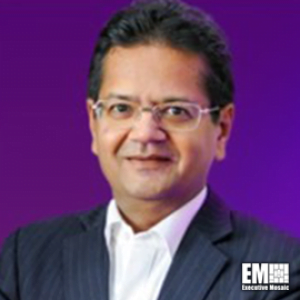 Bhaskar Ghosh is the chief strategy officer at information technology company Accenture. He has been holding his current leadership position since October 2020.
In his current role, Ghosh oversees the company's strategy and investments and the development of all assets and offerings across the company's services. He also sponsors Accenture's Responsible Business & Sustainability Services and Industry X segment.
He handled multiple leadership positions at Accenture before assuming his current role. He was the lead official of the India Delivery Center from 2003 to 2014 and was the group chief executive of the organization's technology services, according to his LinkedIn profile.
Ghosh started his professional career in 1986 as a regulatory automation lead official at technology solutions provider Philips. He was the vice president of IT infrastructure outsourcing at Infosys Technologies before moving to Accenture in 2003.
The chief strategy officer co-authored "Automation Advantage," a guide on how leaders can drive enterprise automation at scale while integrating artificial intelligence into an organization. He is also an independent director and a chairman of the Housing Development Finance Corporation's board of directors.
Ghosh holds a doctorate degree in business management from Utkal University and master's and bachelor's degrees in business administration from the University of Calcutta.
Accenture offers IT and consulting services to government and commercial clients. It is headquartered in Dublin, Ireland, and has multiple offices within and outside the U.S.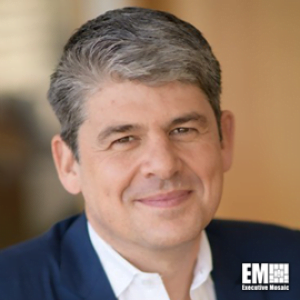 Alexandre Dayon is the president and chief strategy officer at cloud-based software company Salesforce, working out of San Francisco, California. He is also the chairman of the company's advisory board.
Dayon is a technology executive, entrepreneur and inventor who has produced several multi-billion dollar enterprise software solutions and has been granted 12 patents, according to his LinkedIn profile.
Dayon said that he has helped grow Salesforce's business from $1.5 billion to $15 billion. In his role as board chair, he advises Salesforce's chief executive officer Marc Benioff and the company's management leadership on strategy.
Dayon joined Salesforce when it acquired his company, InStranet, in 2008. At that point, more than 500,000 contact center agents were using InStranet on a daily basis. Its notable customers included leading telcos around the world such as Comcast in the U.S., Orange in Europe and Vimpelcom in Russia.
Previously, Dayon was the executive vice president at BusinessObjects, a Paris-based enterprise software company specializing in business intelligence. He was one of the company's four original founders and helped lead it to become the first French company to be listed on the NASDAQ.
Dayon is credited for inventing multiple founding technologies in the business intelligence space. His efforts yielded solutions on BI query, reporting and analysis, his autobiography further reveals.
Dayon earned his master's degree in computer science from CentraleSupelec.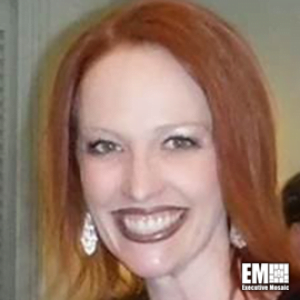 Marcie Cheney is the chief strategy officer at cybersecurity company Criterion Systems, working out of Washington, D.C. She has been instrumental in the development and continual refinement of the company's long-range growth plan, which includes formulating strategy, assessing relevant capabilities and setting relevant federal agency priorities, according to her LinkedIn profile.
Cheney has been CSO at Criterion since 2009. In this role, she leads the company's efforts in business development, capture management, proposal management and marketing. Her job is geared towards delivering cybersecurity and systems engineering solutions to the Department of Defense, the Intelligence Community and federal civilian agencies, her profile further reveals.
In Cheney's almost 13 years with the firm, she has developed and implemented corporate-wide business development and proposal processes, including identifying, defining, qualifying and pursuing business opportunities in the federal information technology services market.
Before joining her current employer, Cheney was the public relations manager at Citizant. That role saw her directing media relations and other external communications. She was responsible for developing and executing a comprehensive communications plan to elevate Citizant's presence in local, business and trade publications.
Previously, Cheney briefly served as corporate communications manager at BizFlow. In that role, she led public and analyst relations for a growing enterprise software company. She is credited for crafting the firm's overall corporate and product messaging.
Cheney earned her degree in history from Bowdoin College.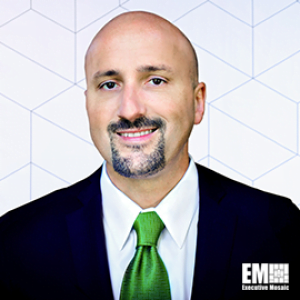 Giles Kesteloot is the chief strategy officer at management consulting company ECS Federal. He has been holding this leadership position since January 2021.
Kesteloot oversees the development and execution of the company's corporate business strategy and growth across the federal and commercial markets. He also forms teams and organizations that support and create value for customers.
He was a senior vice president at the company before his current leadership position. As senior VP, he drove business growth and developed high-performance leadership teams, according to his LinkedIn profile.
He was a president at information technology management services company Blackstone Federal before joining ECS. In this position, he set the company's strategic vision and supported customers' mission areas.
Kesteloot also served multiple directorship roles at Blackstone. The company was bought by ASGN Inc. in 2020 and was integrated into ECS Federal.
The industry veteran started his career in 1996 as a project manager at Science Applications International Corp. He also held managerial roles at Integrated Concepts & Research Corp. and ThotWave Technologies.
Kesteloot holds a bachelor's degree in business management from the University of Mary Washington. He also holds licenses and certifications for business, project management and cloud technologies.
ECS Federal offers technology, science and engineering services to defense, federal civilian, homeland security, intelligence and commercial clients. It is headquartered in Fairfax, Virginia, and has multiple offices across the U.S.
ABOUT POTOMAC OFFICERS CLUB
The Potomac Officers Club is owned and operated by Executive Mosaic. Since 2002, Executive Mosaic has been a leader in media and exclusive senior executive networking programs primarily targeted to the U.S. federal government contracting (GovCon) marketplace. In addition to connecting executives of consequence into a fabric of like minded communities, the company's growing cross-media platform serves as a leading source of news about the people, policies, trends and events shaping the nation's GovCon sector.
Category: Executive Profiles
Tags: Alexandre Dayon Bhaskar Ghosh Chief Strategy Officer Deloitte Executive Profiles Giles Kesteloot govcon government contracting Greg Resutek Marcie Cheney